My 2006 WS garden pics
littleonefb
August 21, 2006
pics from this years WS seeds.
WS coleus from spring plant swap, it was about 4-5 inches tall then, now it's in a 12 in pot.
malva zebrina, it was growing like a hollyhock and was 4 feet tall, so 3 weeks ago I cut it down to about 8 inches. now it's bushing out and blooming again.
center>
morning glory cornell, I think, it was labeled red picotee, and sure glad it turned out looking like this. the color is a brighter pink, the camera doesn't capture the true color.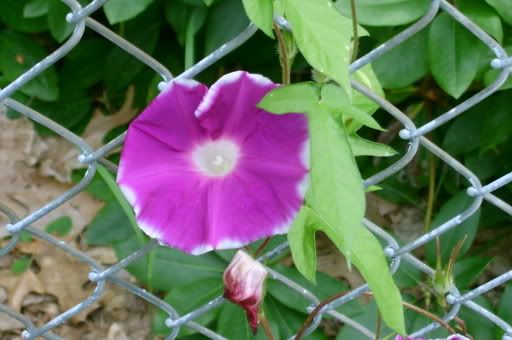 morning glory blue silk. this pic is a little late in the day and the blue is starting to fade to the lavender. large flower and stays open most of the day.
balsam impatiens salmon and white. It's grown on me and I will WS it again.
4 o'clock early in the day before it blooms, but wanted to get the shot of it's natural creative growth in the pot.
morning glory pink picotee creeper. A low growing morning glory, perfect for a pot as it doesn't vine. the flowers are a brighter pink than this and the flower stays open till dark. a keeper for me, for sure.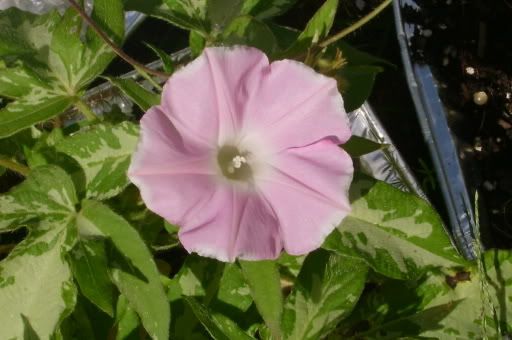 viola sorbet, yesterday, today and tomorrow. A really neat little plant. the pic shows blue flowers and so do the catalogs but the flowers are all white to start with a yellow eye and a very few narrow dark purple streaks near the eye. As the flower matures it takes on bits of pale lavender that spread over the white flower till the entire flower is all lavender. It's just unreal to see the ever changing colors of the flowers as they bloom and bloom all spring and summer. This one has been blooming in full sun, very hot, dry and humid temps since late June. I just love it.
morning glory mt fuji pink. a large flower that stays open most of the day till almost dark.
cosmos psyche, a large flower, and accurate color on this one. semi double flower. just love this one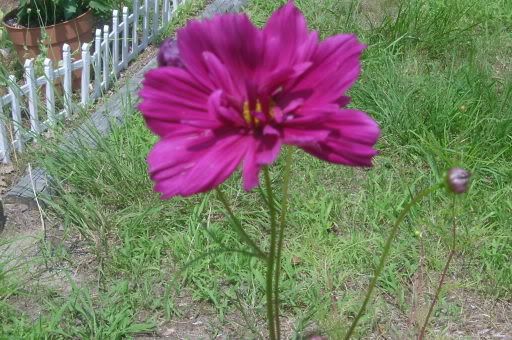 columbine songbird robin. one flower only, but surprised that it bloomed the first year, since none of my others did.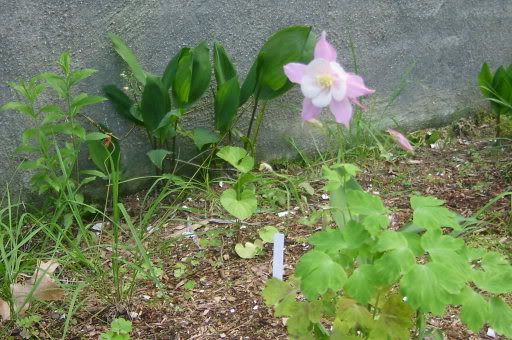 my first year trying WS tomato seeds. will never buy another tomato plant again. Have 6 plants growing like this.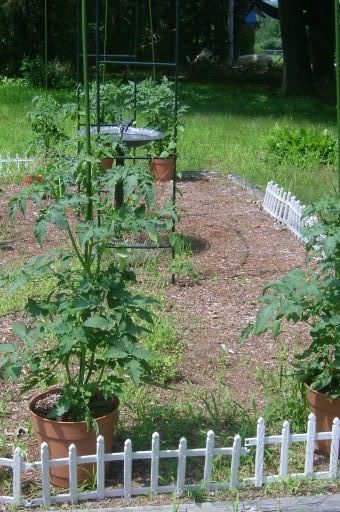 The seeds where labeled "blue eyed african daisy". Sure glad they turned out to be annual phlox drummondi. love the color.