Chelone obliqua 'Ieniemienie'
rouge21_gw
(5)
July 17, 2013
This plant was on my "2013 To Buy" list from very early on. (Chelone "Hot Lips" is one of my favorite perennials).
But the reduced size of this new variety was appealing as it opened up many more areas into which it could be placed i.e. a front border.
I bought 3 plants very early in the season i.e. May and they are now each less than a foot tall and healthy and since this past weekend they are coming into bloom. (My "Hotlips" although vigorous and healthy will not be blooming until August).
Here is a picture of one with some blooms. I will post more when all are fully open.
Any other GW members have this plant in their garden this season?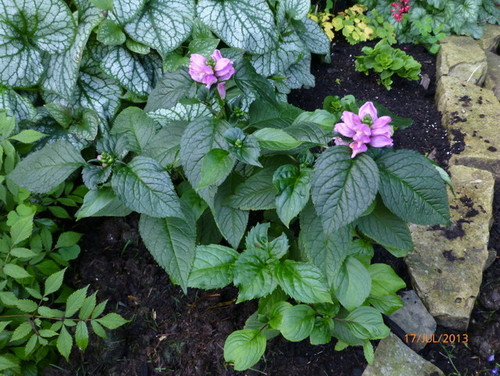 This post was edited by rouge21 on Wed, Jul 17, 13 at 16:16