Echinacea Seedlings? (pics)
davemichigan
(zone 6a (SE Michigan))
July 12, 2008
Last year I was given a clump. I gathered some of the seeds after it flowered but only sowed them this year.
I read that the seed leaves should be round and the first true leaf should be pointed. So I think the following four are echinacea seedlings. Would you say so too?
But I also have 3 or 4 seedlings very nearby, and they are confusing me. The true leaves look somewhat like and somewhat unlike echinacea leaves. What do you think about these?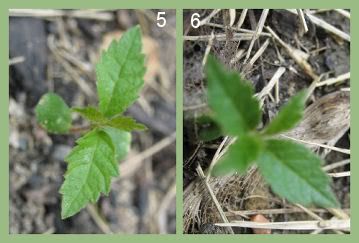 Thank you very much in advance!