Who has a Bobo this season?
rouge21_gw
(5)
July 21, 2014
So many of the perennials I have added to my garden the past few years are due to good reviews of GW members.
I had lots of success with "Bobo" hydrangea last year (see link to last year's thread) and I am wondering if some of you now have it in your garden and if it is doing well. I went from 2 to 6 (4 more planted late last fall as part of a border). And by the end of this week 5 of the 6 will be smothered in white panicles. Here is one as of today (the green tinge will vanish as the blooms mature).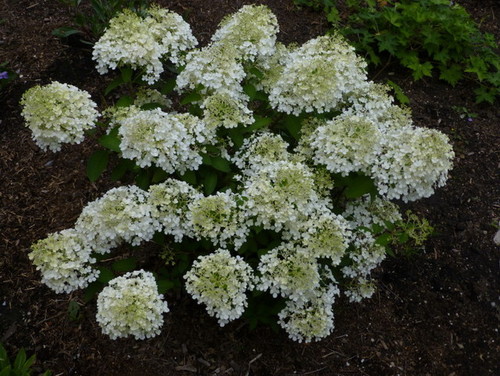 Here is a link that might be useful: Bobo is bodacious