Driveway Trees
We had a cedar tree lined driveway before Hurricane Sandy. We would like to replace the trees but not with cedars. Can you please suggest some trees that might work. We are in NJ, which I think is a zone 6.
EDD: We are looking for a tree that is about 40 feet tall at maturity with maybe a 20 ft spread. I like the look of pear trees when they are green but I know they are not a smart choice.
Here is a current picture...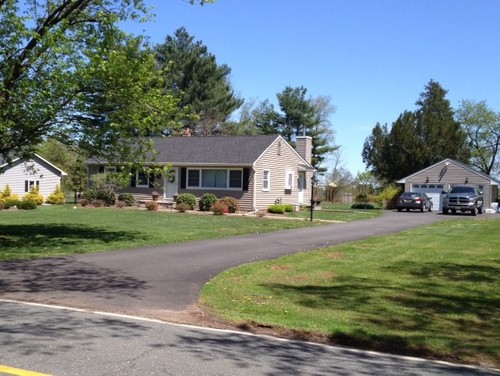 This post was edited by zoey75 on Wed, May 14, 14 at 17:39