Update!
MaryDanielle
(5)
June 17, 2012
I haven't been on for a while, well because there wasn't a ton of activity for a little while. I'm glad to say my experience with roses has been amazing, and though I had reservations of ordering the roses I did from where I did, it turned out very nicely!
Ebb Tide is not growing, and has die off... but I do have credit for next season.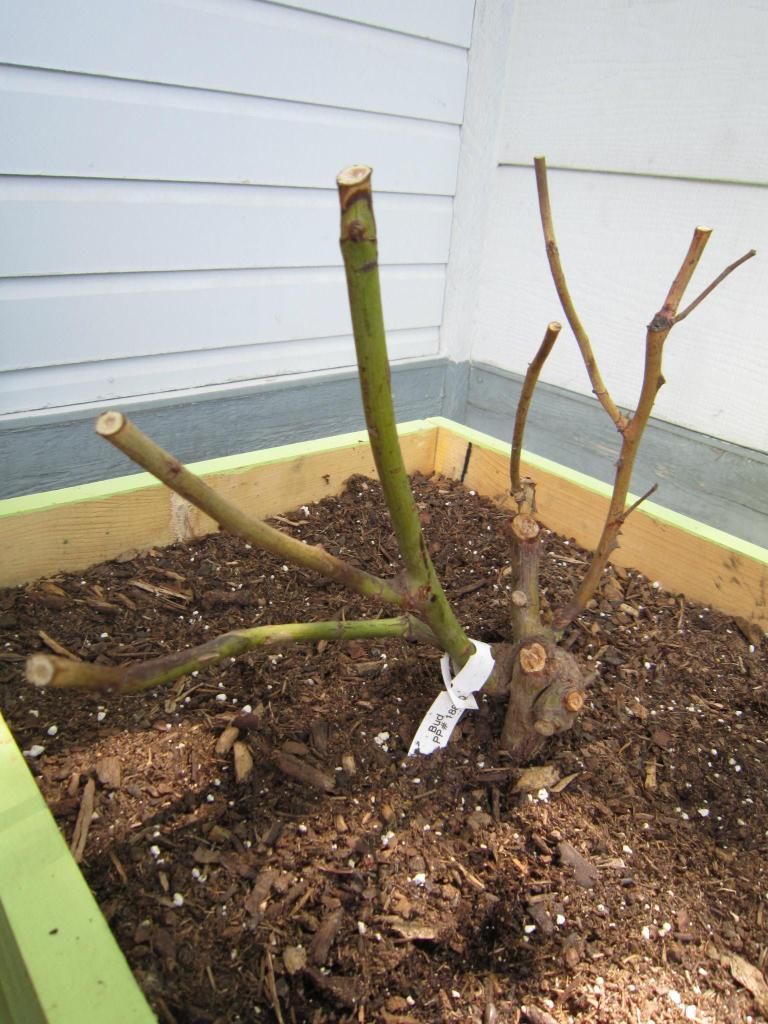 Distant Drums has been a DREAM! I love her more than I expected. 2 Blooms so far, and another bud! :)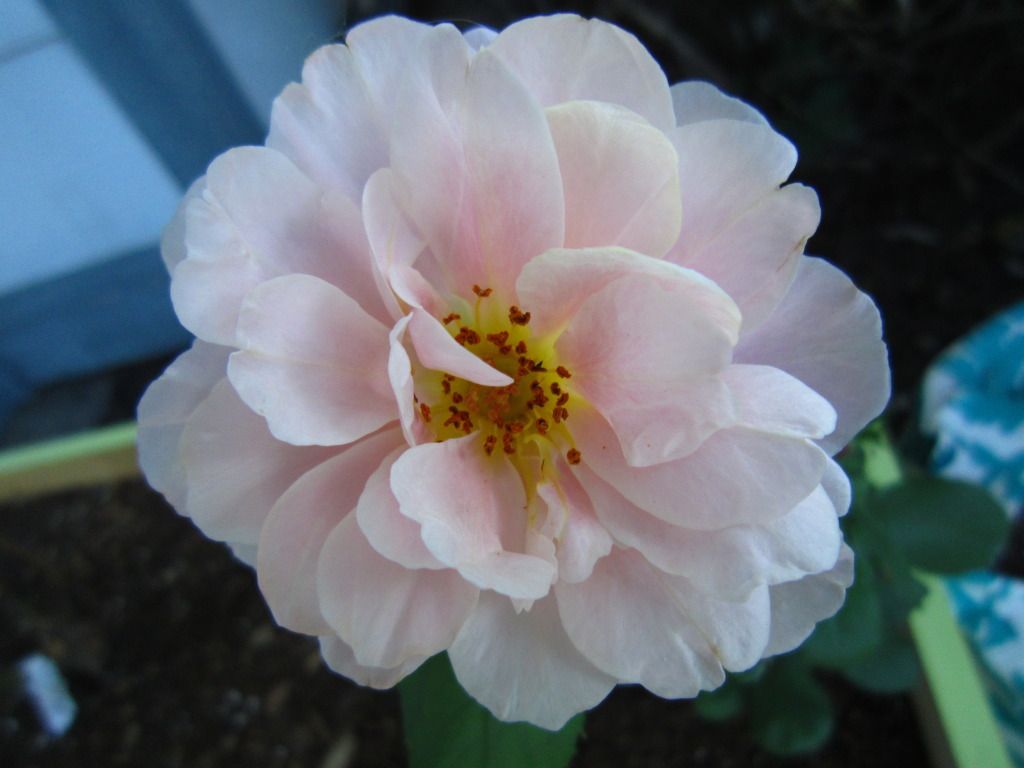 Dick Clark is so lovely! No blooms yet, but she is growing just wonderfully! There was no activity for a while, but then, BOOM!!! TONS of gorgeous foliage! And I have to say the large fabric pot I made is working fantastically! Yay! (the smaller ones are also, but the vinyl one.)
The first picture is from a few days ago, the second from today!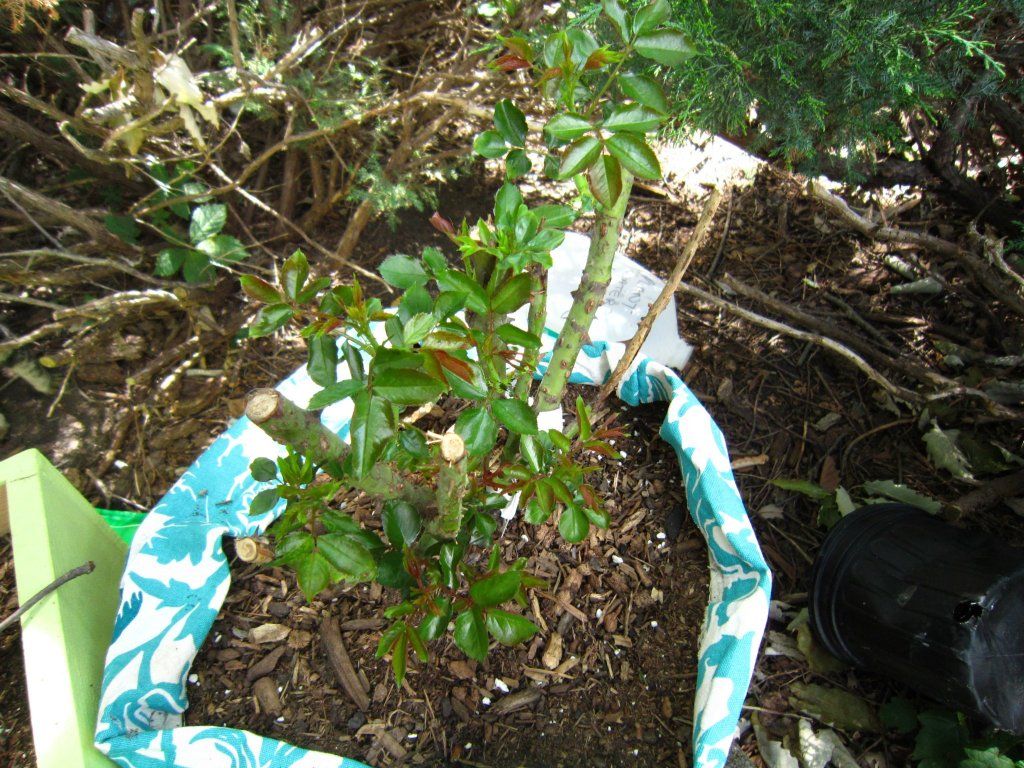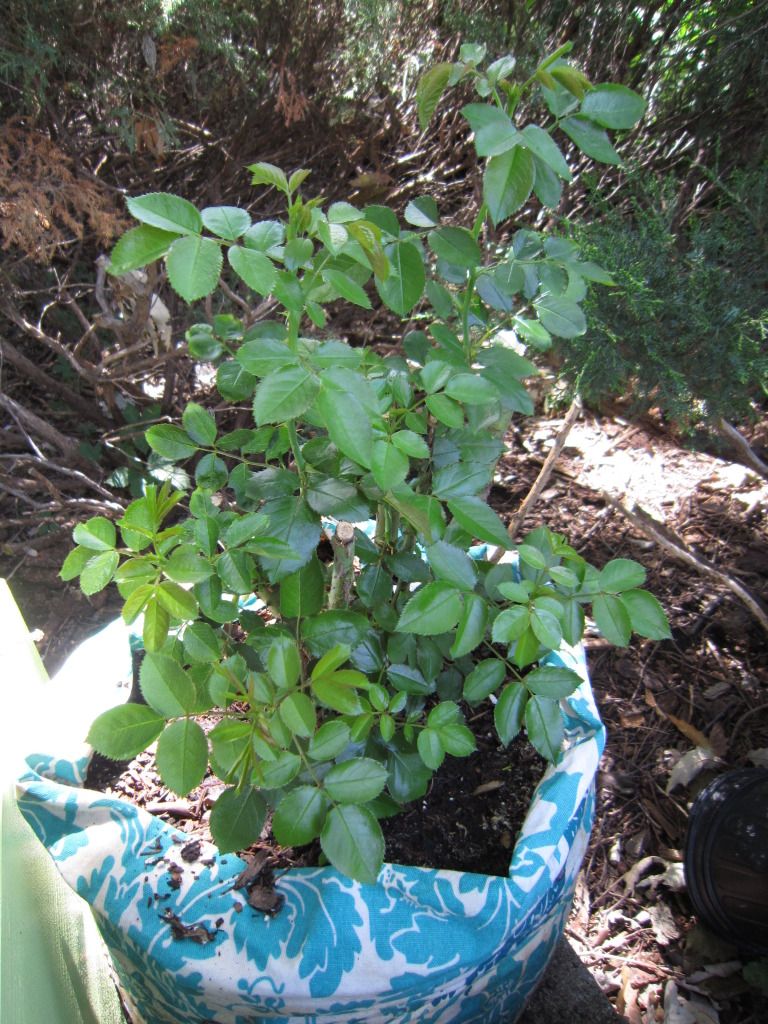 I'm ordering more, possibly one to replace Ebb Tide, and maybe a few to accompany it on it's trip here.