Oversize Yaupon Holly Trees Help
We have two very tall Yaupon Holly trees along the front of our home. The two trees are over twenty years old and now overwhelm the front of our house. We love these trees and want to keep them if we can reduce their size.
I would like to know:
1) Can these tress could be reduced in height by 50% or more?
2) Would it be best to cut them all the way back to ground level?
3) When and how should they be cut back?
4) Would the reduced height or new growth trees then grow new canopies?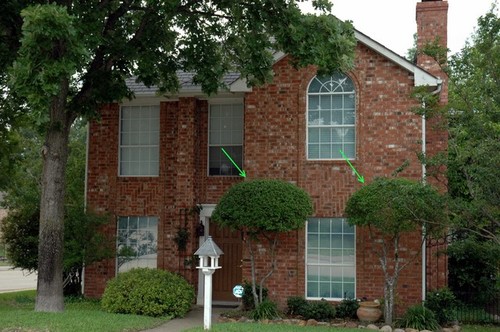 This post was edited by big_daddi on Mon, Jun 24, 13 at 17:24