Help Me Kill a Wild Rose
davemichigan
(zone 6a (SE Michigan))
June 7, 2008
Hi, I am new to this house, and in the back wood area there is a HUGE bush of wild rose. I don't know if they are technically rose, but they have rose features (the flowers buds and leaves are similar, and more importantly, they are THORNY!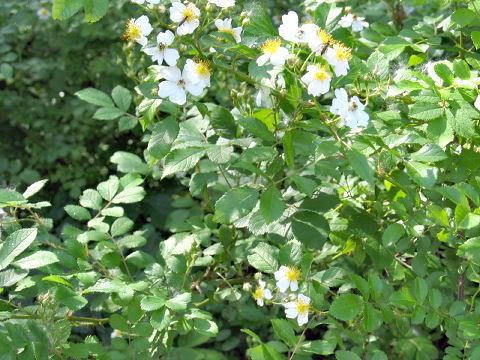 The problem is that they are too close too the area where children play, so I cut a lot of branches. I plan to continue to cut them all off.
But I also read that the more you prune a rose, the more vigorous it will grow. So how can I completely eliminated it (actually them as there are BIG separate bushes).
It this post doesn't belong here, I would appreciate you telling me where it should go. Thanks!