Oak Seedling?
ghostlyvision
June 24, 2013
I found this sprouting up in a potato vine bed, is it an oak seedling? If yes, any clue what kind of oak? If someone says a red variety that does well in SE Texas I may kiss the screen, but I'd be satisfied with anything except a live or post oak. ;)
Hope it's not just a weed.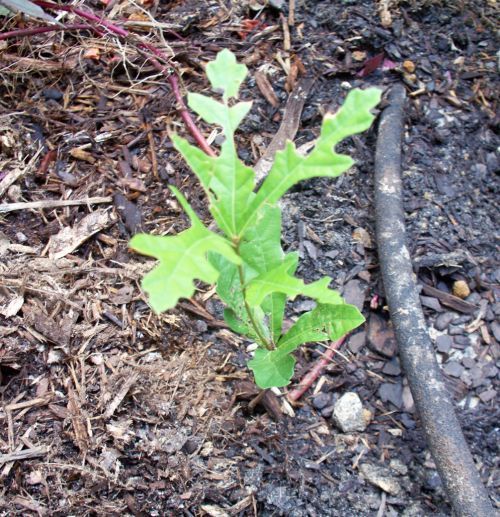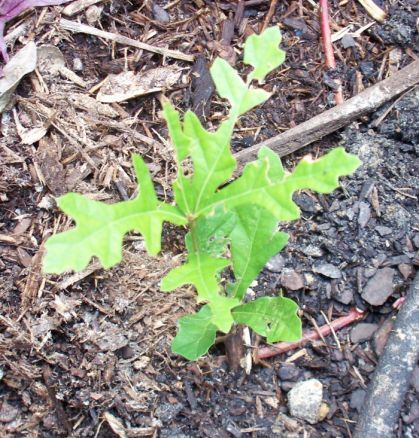 Thanks much for your thoughts.