Please help with my sickly rose bush. :(
b2alicia
(zone 5 Westminster)
June 19, 2011
Hi rose gardeners,
When I first moved into this house in 2006, the rose bush outside the corner kitchen looked like this:
Then 2 years later, it looked like this: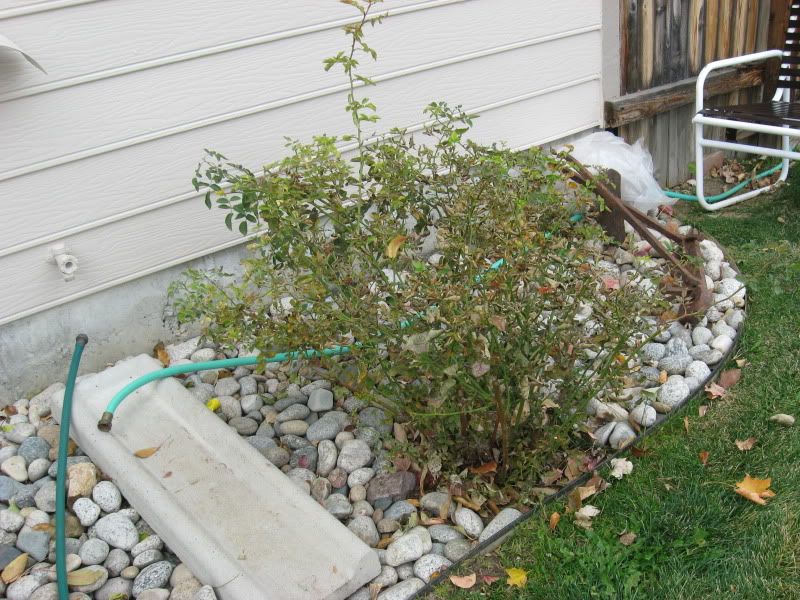 Now it looks like this. :(
Have I killed it? :(
Can you diagnose what's wrong with it?
Is there a way to save it?
Thanks!
Betty