Let's enable each other for some final Vintage purchases!
nippstress - zone 5 Nebraska
June 26, 2013
Hi folks
Gregg from Vintage Gardens recently sent out an email saying they have sold a lot of their current inventory prior to (sob!) closing, but they will stay open for web sales the rest of the summer to sell off some additional roses they have in stock. Their current listings have some very very nice roses, and I thought it would be helpful to share our personal experiences with some of the roses still available to encourage folks to continue to seek them out. Vintage always has strong healthy bands, and you can't go wrong by ordering something that catches your eye.
Because a picture is worth a thousand words, I'll start by praising a few that have started blooming for me this year. I have many more roses from the current Vintage listings, but a lot of them are first year plants that are too young to be blooming (since I now pinch buds faithfully).
Below is a 4-year-old Illusion own root rose growing up the arch, with Sunrise Sunset in front and Hot Cocoa to the side. Illusion is a fantastic climber for those of us in cold zones - it laughs off winters and blooms more or less steadily all season, with disease resistant foliage (to BS at least). Highly recommended.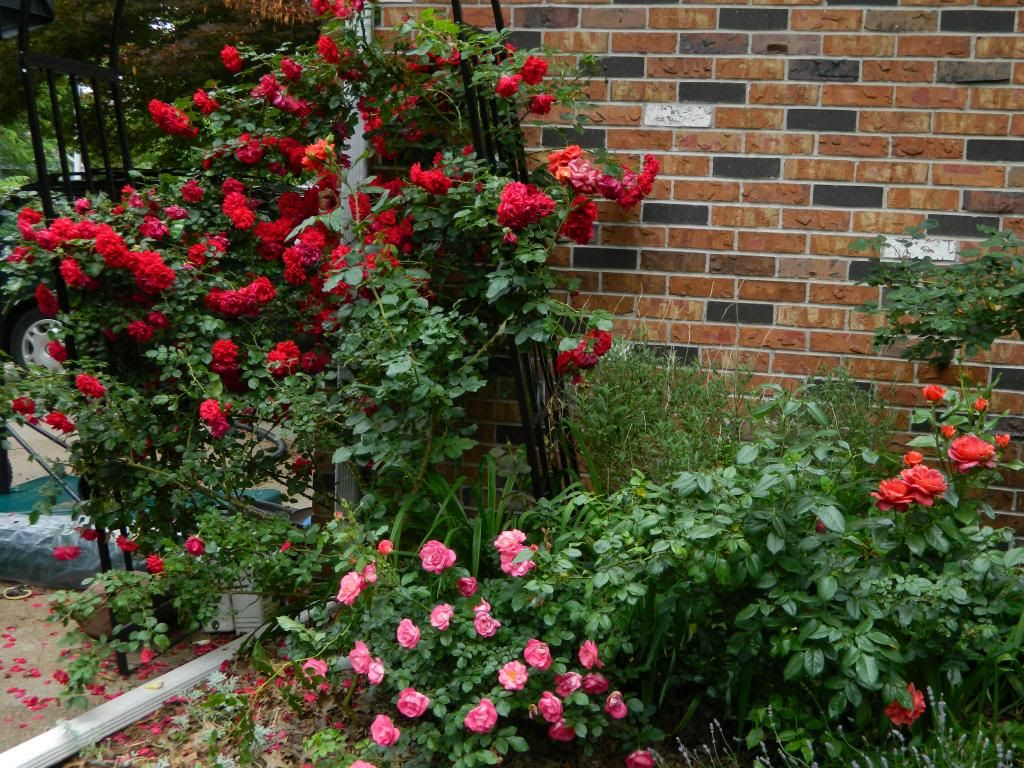 The next is a Valentine bloom, also own-root, this one from Ashdown. Valentine wins my personal prize for "survivor", since it had died down one spring and I didn't see anything all year, but left the tag up because I had an outside hope it was alive. Against all odds, after being dormant a whole year it came back from the dead, putting out crimson soft blooms like this one. Also BS resistant and does OK in my part shade bed.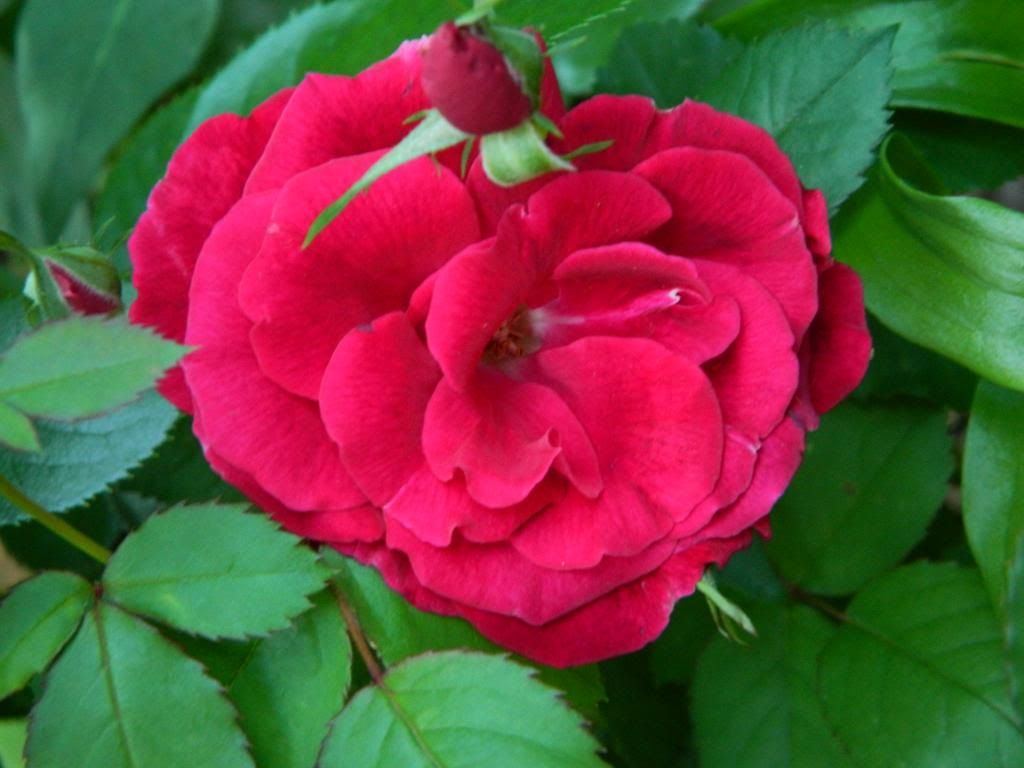 This is just a 2-year-old plant of the climber The Prince's Trust, but I have been very very impressed with it so far. Gregg says it's a rose that "wants to grow", and BOY is that true! As a new band, the plant was easily 4 feet tall and it hasn't looked back since. It's also cane hardy in zone 5 and has already spread out nicely on the fence - if this is its "creep" year, I'd better batten down the hatches next year!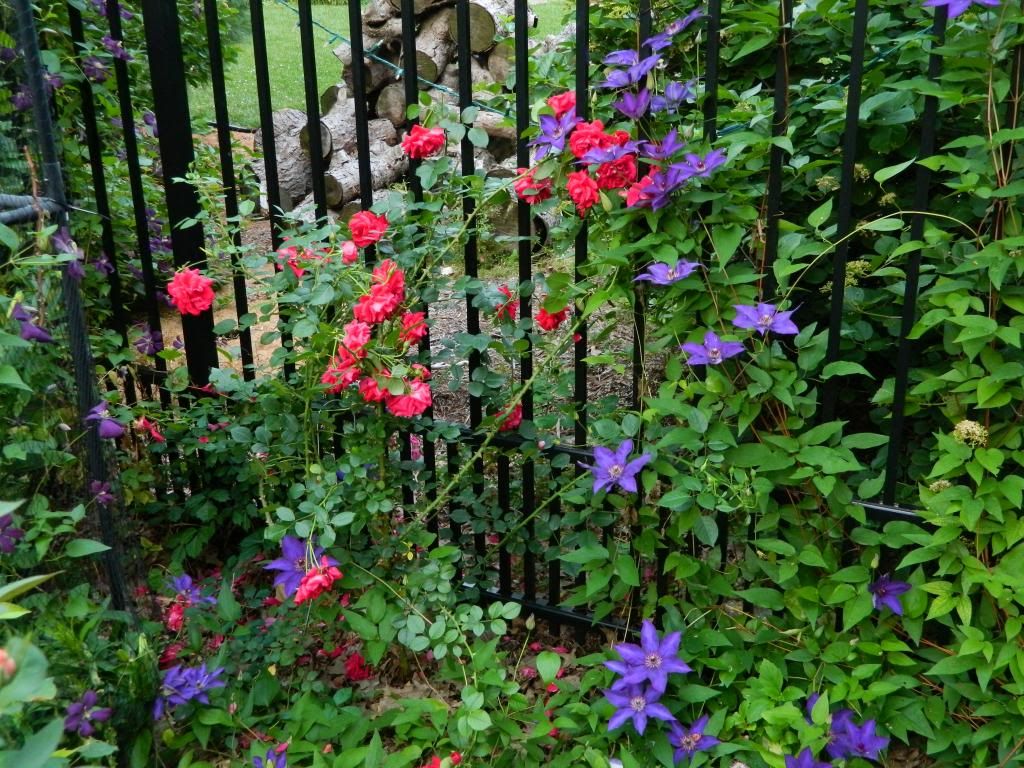 And of course, if you want a hardy, fragrant, reblooming disease resistant tough climber for zone 5, what better plant than Aloha? I know other fans of Aloha in my zone, and this shows why we all love it. What's not to love?
C'mon everyone, chime in with your descriptions and pictures of roses Vintage still has for sale and let's help Gregg and Gita move those terrific roses to good homes! Put on your enabling hats, and tell us about your experiences!
Cynthia