1st year review of Anemone 'Wild Swan'
christinmk z5b eastern WA
August 1, 2013
I know Doug wanted to be informed of its progress so I thought I would start a post on it...
I'm loving it so far! It seems to be churning out the flowers faster than Ben & Jerry's churns out ice cream. Only things I have against it (and they are fairly minor so far):
1) it seems to get wilty now and again where I have it. Could be because it is a little sunnier and/or dryish here than it would like.
2) the flowers turn brown after flowering. I detest white flowers that do this...but it isn't a huge issue since it is where I can easily lop off their old heads...
3) not a complaint so much as an observation...this plant must be placed where you can easily see the backsides (hehehe!). The lavender/blue shading is subtle enough to be lost if you were to plant this Anemone too far from front of the border.
Here are some pics:
Flower close-up taken this spring

Whole plant pic taken today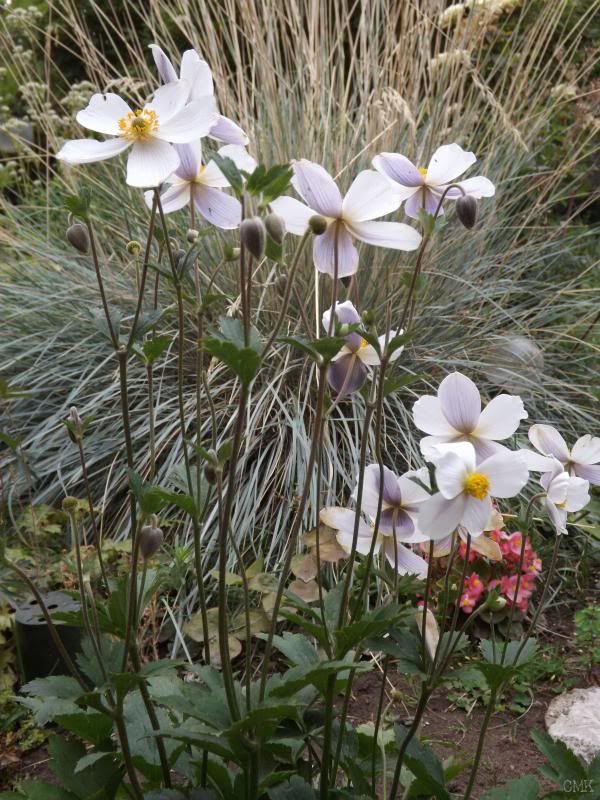 -Doug, didn't you say you contacted the breeder of this plant awhile ago? She didn't happen to mention how much it spreads did she? Just curious...
CMK