Oh now I remember - that's what balling looks like
nippstress - zone 5 Nebraska
June 11, 2014
Hi folks
Actually I do know what balling looks like, but only since I grow Clothilde Soupert (below), that never does anything but ball even in my dry climate. I just think of her as an oddball perfectly round rose and it doesn't bug me much.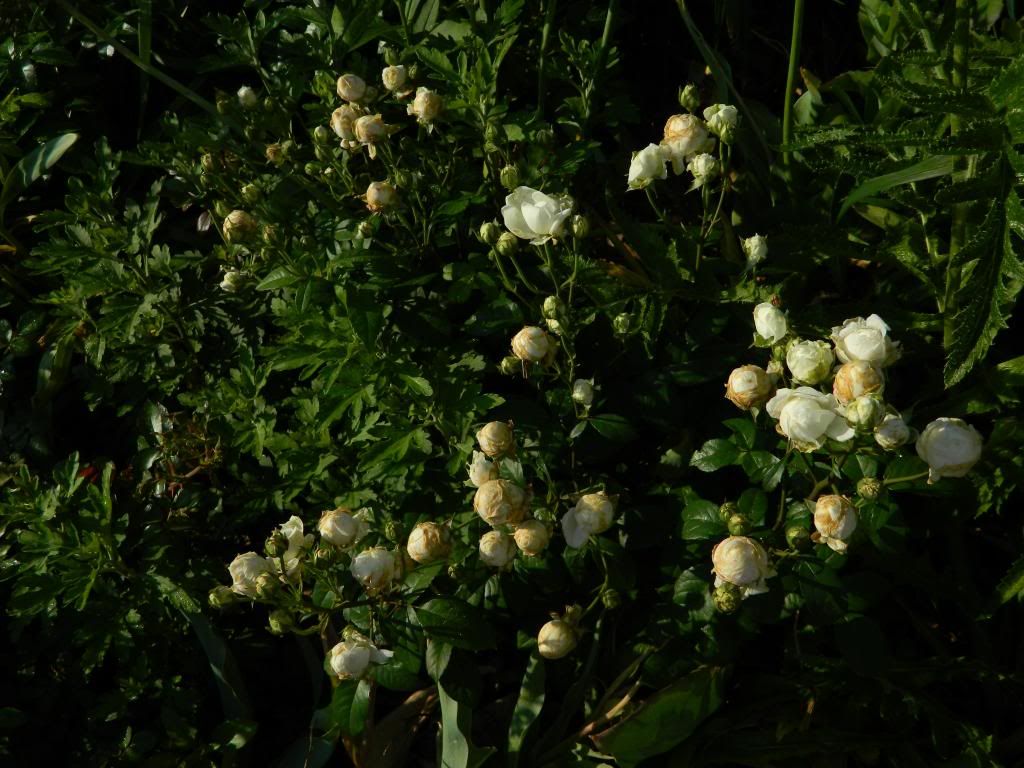 However, this year EVERYTHING is balling in the uncharacteristic rain we've been having. This is new to me, since we are usually in drought if anything, but I know many of you have balling routinely. It's virtually impossible to get nice photos of any of the roses these days because of the crispy brown edges, but I'll post a few of the worst offenders - usually the light colored roses.
Heritage is showing the brown edges clearly that every other rose has. It'll open up with the center OK, but those nasty edges at the fringe.
Savoy Hotel illustrates what they all look like when they open.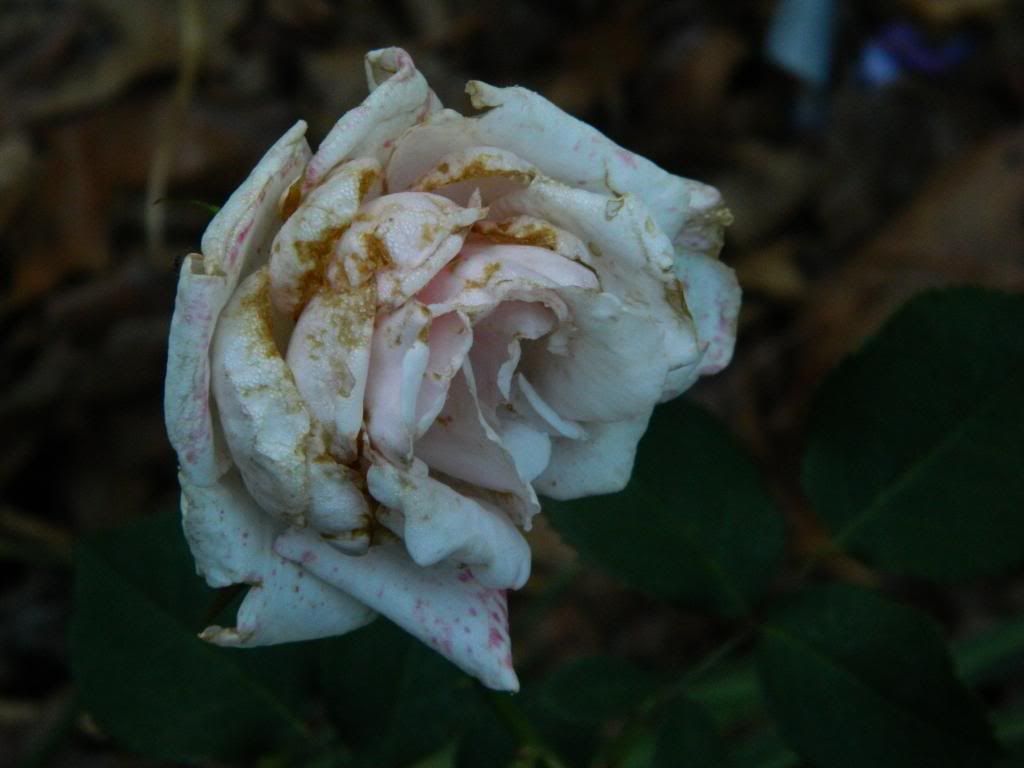 A particularly gross Dixieland Linda
So far the uncharacteristic winner is Pretty Jessica. Many of my multipetal Austins have opened reasonably well, though the more the petals the worse the balling can be. Pretty Jessica takes the cake, though. Here's she's perfectly round, and I noticed this evening after dinner that she was a solid brown ball. I'll post a picture for contrast when I can get one.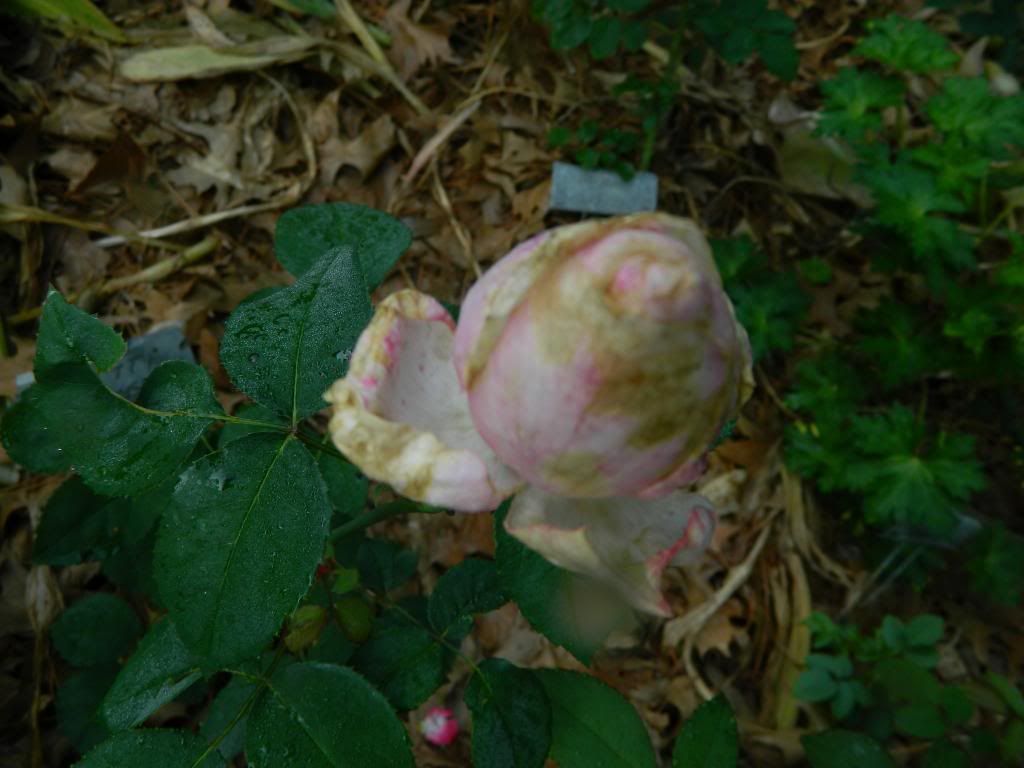 Again, this isn't news to many of you in damp zones, but it may be helpful to other folks like me that don't usually see these conditions. It'll get better when the weather dries out and warms up a bit, but it's unpleasant in the rose world at present.
Cynthia