Dig in 50% wood chips?
emgardener
October 31, 2012
Just dug up some soil in my wood-chip beds to see why they did so well this last summer.
(My best garden beds had wood chips dug into them.)
Interestingly, roots congregated in areas with lots of wood chips, hardly any roots in areas with no wood chips.
Posted more pictures at the url below.
It seems that the plant roots really liked clumps with half wood chips and half dirt!
Now I'm digging in many, many more chips than I had dared before.
What has been other people experience with digging in wood chips?
How much did you dig in, how deep, how did the plants grow in it?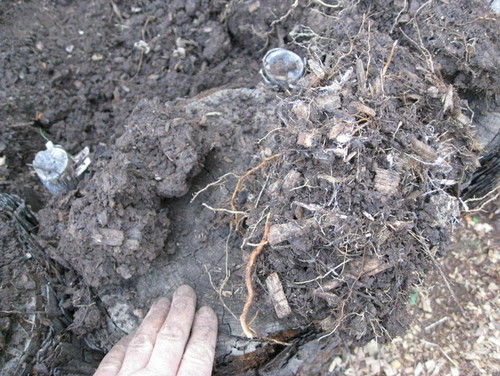 Here is a link that might be useful: Wood chip soil pictures