why is this willow declining? (just curious)
I've posted pics of this tree before...someone IDed this as a pussy willow, it's about 18 feet high and had about 32 stems 1" in diameter or greater (I cut a few off). You can see the right half is green and the left half is mostly bare.
It's always had an open canopy, but for the last two or three years the leaves have been much more sparse and some branches had few or no leaves. We had some bad freezes in the spring of 2013 and for the rest of that summer a lot of the trunks were leaking sap and attracting insects (I don't know if that was caused by the freezes or something else). None of that this year as far as I can tell.
The leaves don't seem to die prematurely, they just never come out in spring, and maybe they don't get as big as they used to.
Any ideas what's going on? I like the tree but we will probably take it out soon.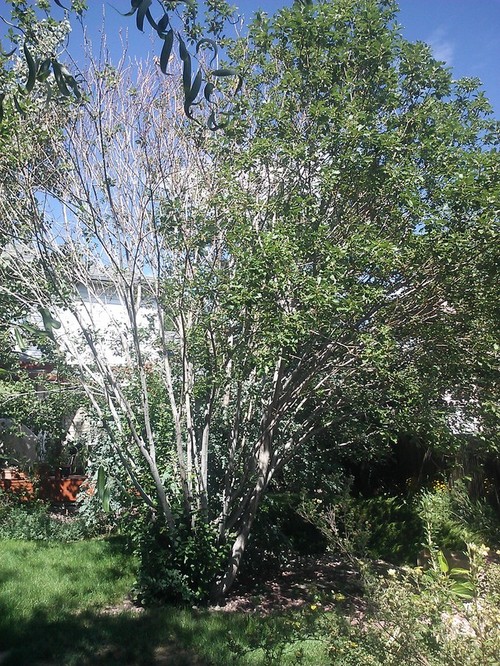 This post was edited by olreader on Wed, Aug 20, 14 at 12:54