Your Favorite Plant of 2011
christinmk z5b eastern WA
December 22, 2011
Hard to believe we will be ringing in the new year not too long from now! Kind of felt like we got ripped off this year here as far as the weather went. Our June was the coldest on record and pretty damp- not exactly the best spring for sure! Here's hoping 2012 will be better.
I've done these 'Favorite Plant of the Year' type threads for the past couple of years (here is the one for last year: Your Favorite Plant of 2010) and have thoroughly enjoyed reading the responses!
So what was your favorite plant for 2011? You can pick a perennial, annual, vine, shrub, tree, anything really. Doesn't have to be a new introduction of 2011 or even a plant you bought in 2011. Just something that impressed you this year.
The annual I was really smitten with this year is an 'old fashioned favorite', although I had never heard of it before until someone down the street gave a start of it to me. I had seen it before in my favorite garden book, but they didn't include the name. So what was it? Impatiens glandulifera I loved the exotic flowers and the tall, upright habit of the plant. Plus the 'spring action' seed dispersal was pretty nifty too ;-)
I'm a bit torn about saying what my favorite perennials were this year, because I only just GOT them this year. Last year my favorite was a first year plant and it up and died this year because it wasn't vigorous/hardy. I know I should probably wait to see if these (all first year plants) come back okay next year before declaring them "favorites", but I can't help it!
I just LOVED the 'Route 66' Coreopsis. Think it was my favorite plant of the year. Got it in late spring/summer and the thing wasn't without a flower until frost. The coloration on it was great- a pale-ish yellow with burgundy eye that "bled" into the yellow. Doesn't it pair nicely with the Carex buchananii there?!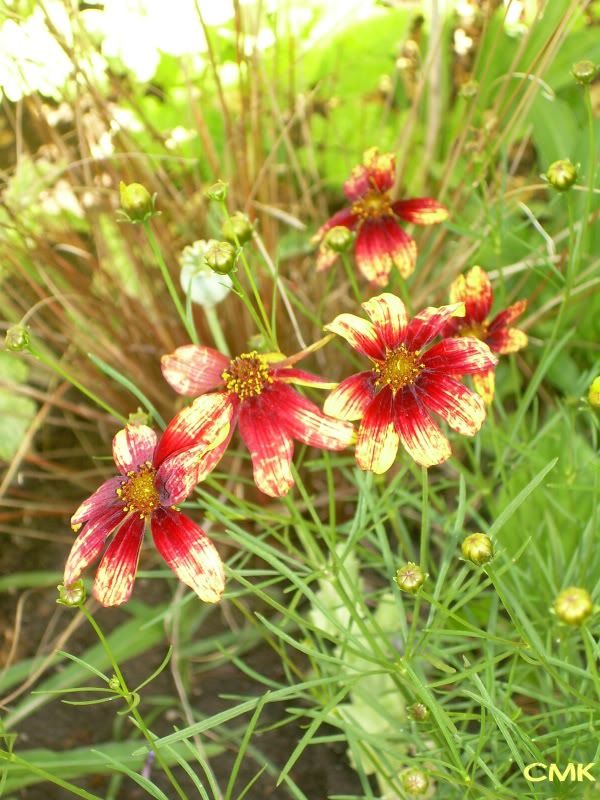 I only got it a couple months before frost zapped everything, but in those few weeks I really came to like my Hakonechloa 'Fubuki' and so must give it an honorable mention. Look at that stellar pink coloration it got when the temps dropped!!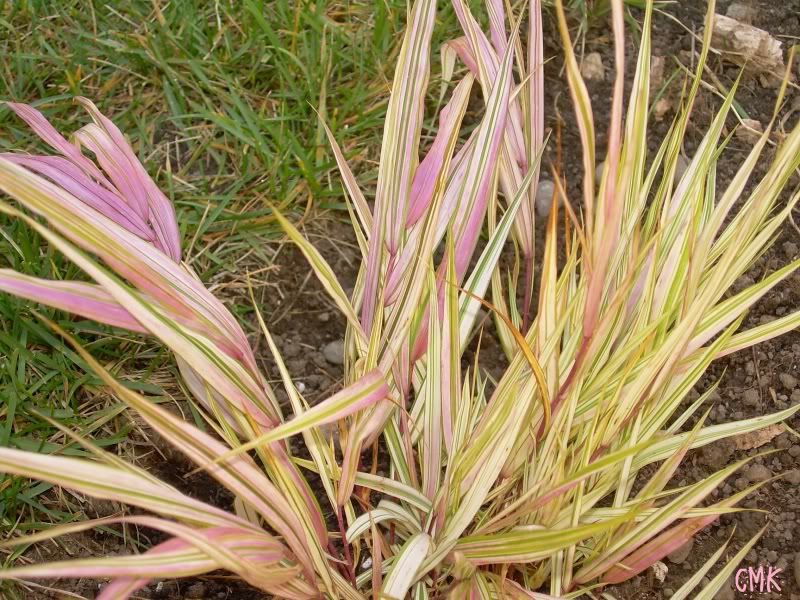 And just because it was so darn cute...3rd place goes to Soldanella alpina. Pendulous fringed blue(ish) flowers above unusual round leaves.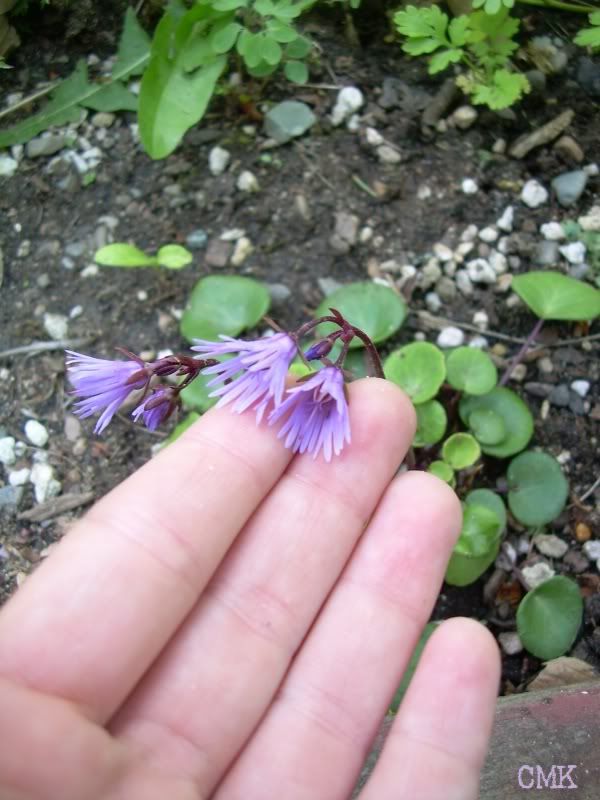 What was the 'Dud of the Year' for you? Had quite a few this year myself...
Geranium 'Summer Skies' was the absolute worst. There were buds on it this year (bought it super cheap on clearance the fall before) and I kept waiting and waiting to see them open. Finally I got fed up with it taking so long and went in to take a closer inspection. It turns out the thing WAS blooming, but the flowers were no bigger than half an inch around and were a disgusting dingy whitish color that was turning a delightful brown around the edges. I figured it might have been in a little too much sun, so proceeded to move it to a shadier location (even though I knew it would likely flop more there). THEN the thing started to rust and get a wee bit of mildew! Yuck!
I'm sorry to say it, but the Corydalis 'Berry Exciting' that was my favorite last year proved to be a big failure this year. Should be renamed 'Berry Disappointing' if you ask me. It came back this spring, but was the sorriest sprout I have ever seen. It was nowhere as large as it had been last year. By summer it was dead, dead, dead.
Another let down was the Rheum palmatum var. tangutium I got this spring. As summer neared it started dropping its leaves one by one. Not sure if it is dead now or only dormant...
That about does it for me. How about you guys? What was your Favorite Plant of 2011? Any major plant disappointments?
CMK