Yellowing Leaves
Dunc2
(9a)
September 25, 2013
I have a Julia Child Floribunda that has yellowing leaves. Same symptoms earlier in summer overtook whole plant resulting in full pruning.
Following full pruning rose vigorously regrew. Rose just finished second bloom out. Most recent growth phase had gnarled leaves from aphids/thrips. 3 days rain with cool front resulted in this extensive yellowing.
Is it just too much water?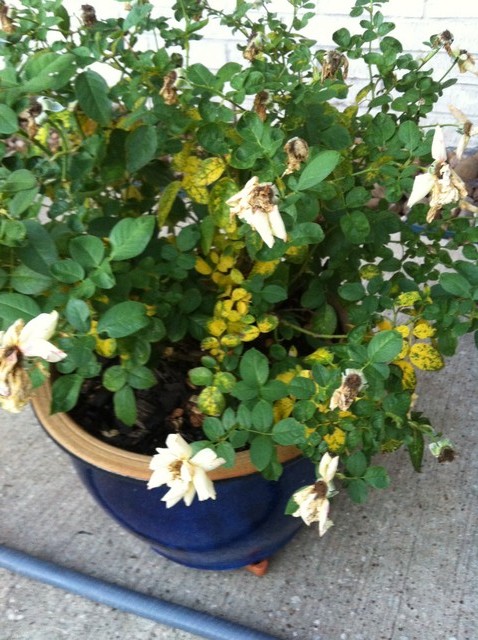 This post was edited by Dunc2 on Wed, Sep 25, 13 at 10:22