Beauty in a hard world
kittymoonbeam
October 17, 2013
Our little orphan is gone. His mother died a week ago and we could not find him until a few days ago when I saw him on the sidewalk. I tried to save him but as it turned out, he had been bitten by another animal and could not live. I feel so sad for this little one who was just starting out. Sometimes life is so unfair and all I can do is give a drink of water and a soft quiet place to spend a few last hours to a tiny animal child who should have had a better life.
My garden has always had it's share of creatures who visit and some who stay. Some spend the last moments of their lives here and I find them after they are gone. The young ones are the hardest to find. Especially this little one because we were searching for him and found him too late.
I put this up because this is one of the things my roses are for. I am happy to gather every last flower I have to make a soft place for our pets and our wild friends when they leave the world.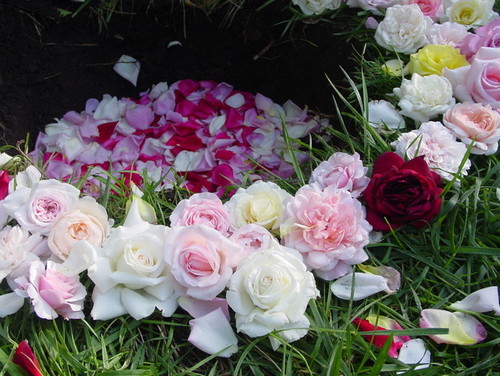 This post was edited by kittymoonbeam on Thu, Oct 17, 13 at 2:34