Did Elle sport a new rose?
dublinbay z6 (KS)
October 12, 2013
Just before the rains came, I noticed a new colored bloom on Elle which I've had for 5-6 years now. See what you think--the bottom bloom on this picture.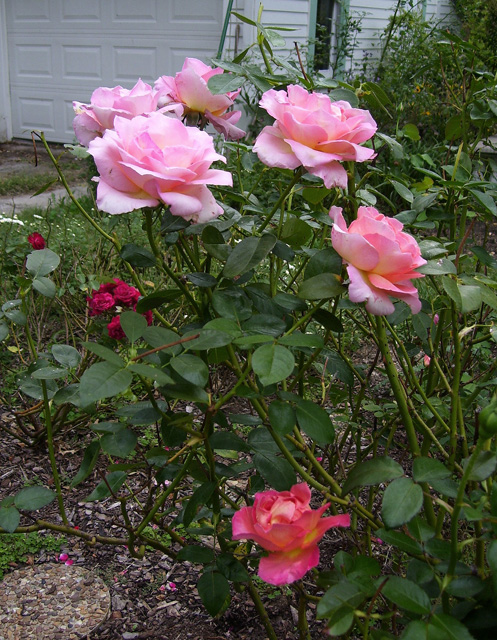 When the weather changes, my Elle sometimes picks up some strong apricot shades--can almost appear orangish from a distance; other times it is more pastel pink with light yellow and apricot highlights. On that picture, the top 4 blooms are more in the pastel pink with highlights range and the bloom immediately below them is picking up stronger apricot tones. The short one at the bottom of the bush, however, appears a darker or rosier hot pink with some yellow at the base--looks different to me.
What do you think?
It's been raining since, so I couldn't take more pics.
Kate