canker (or something) on Maple and 2 Oaks
We have beautiful 150+ year old trees on our property (2 oaks, 1 maple, 1 poplar and 1 green ash) all of which are greater than 3 feet across the trunk. All except the ash have nearly no rot and are in excellent condition considering their age.
We have been here 3 years and just noticed some canker like lesions on our two oaks and the maple for the first time this month. We are positive they just showed up and are wondering what they might be caused by?
We haven't done any work around any of them. Weather has been cool and wet in the spring and warm/cool all summer, mostly dry since July.
We cherish all of these tree because they are so old and beautiful and if we can do something to help them heal, would anyone recommend anything? We have seen essential orange oil recommended before, any thoughts on that?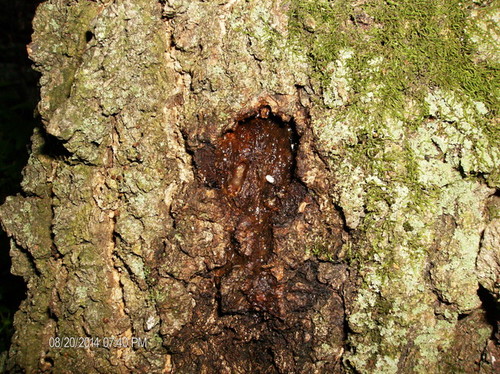 This post was edited by ajgroe on Wed, Aug 20, 14 at 21:03