seed pod id help
beck_wi
(z5 WI)
April 26, 2010
I posted this in the seed saving forum and I was sent here, since apparently you guys are smarter (you'll note the sucking up lol)
I was separating some inherited poppy seeds from the pods and came across some other kind of seeds. The seeds are more than three times the size of the poppies.
The pods themselves are 1/2"-3/4" long and are brown and fuzzy on the outside. The seeds are separated on the inside by a thin papery membrane.
When I roll the seeds in my fingers they feel like a chestnut would with one side flat.
In this pic, you'll note that some of them have popped open and the open side is flat-- almost like someone cut them in half.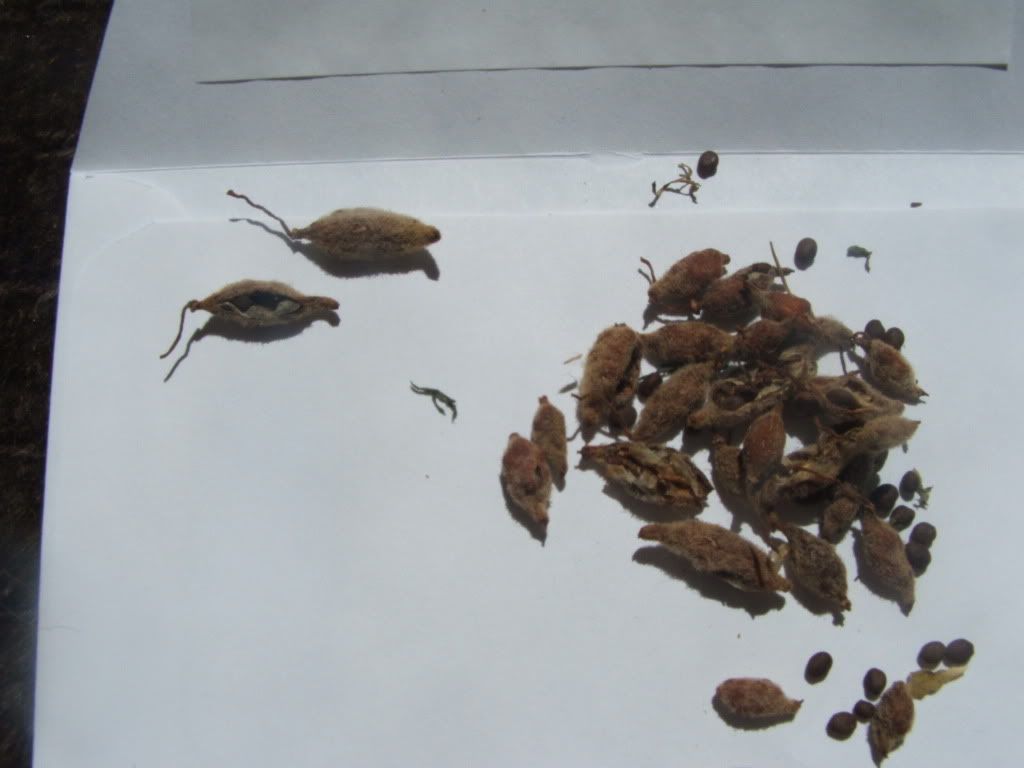 I inherited these when my aunt passed away, and I thought I knew everything she grew but I'm completely stumped.
Help!! :)