Do you all also think this is sumac?
toronado3800 Zone 6 StLouis
(6)
September 11, 2011
Have been letting this weed/volunteer grow near some hostas along the driveway. If I am identifying right it is sumac. A quarter mile down the street is the nearest "normal" sumac I know of. I have Rhus...typhina(?) "Tiger eyes" only thirty feet away. They have suckered a bit bit those appear to be clones. No flowers yet so I would not think it is seeding.
Thanks in advance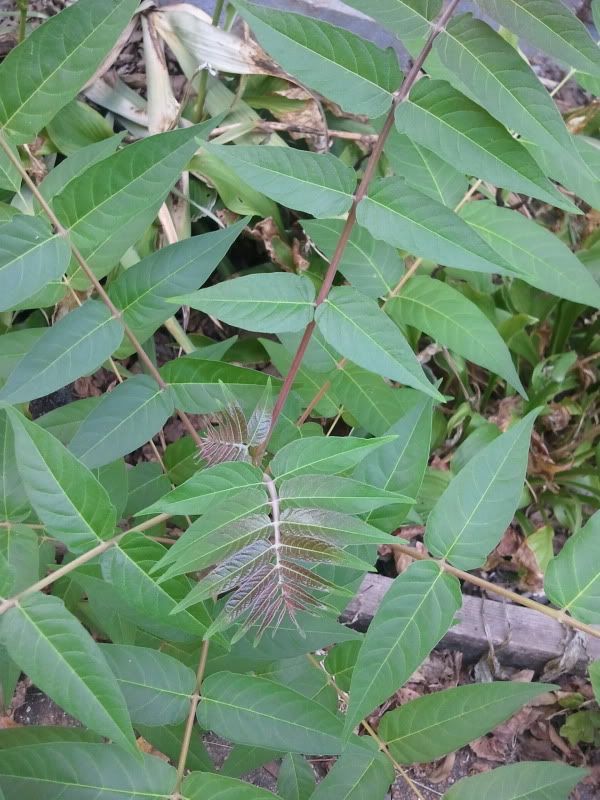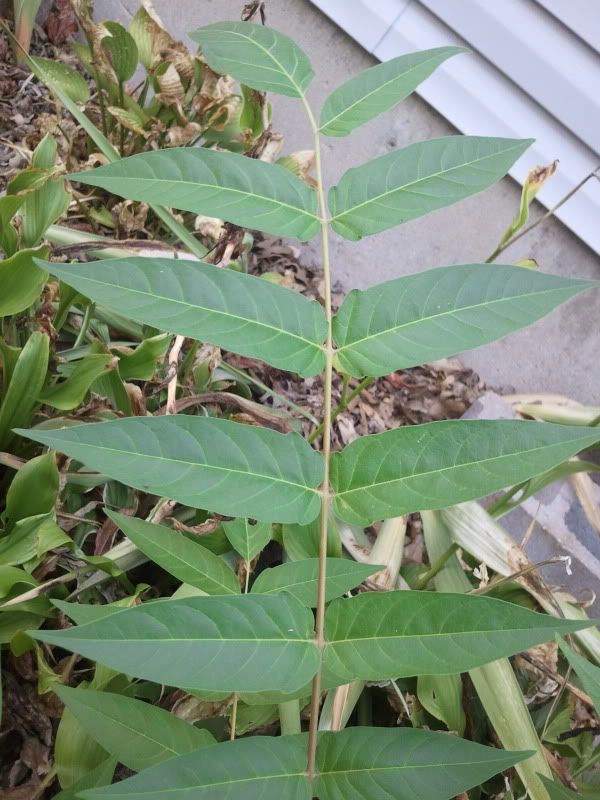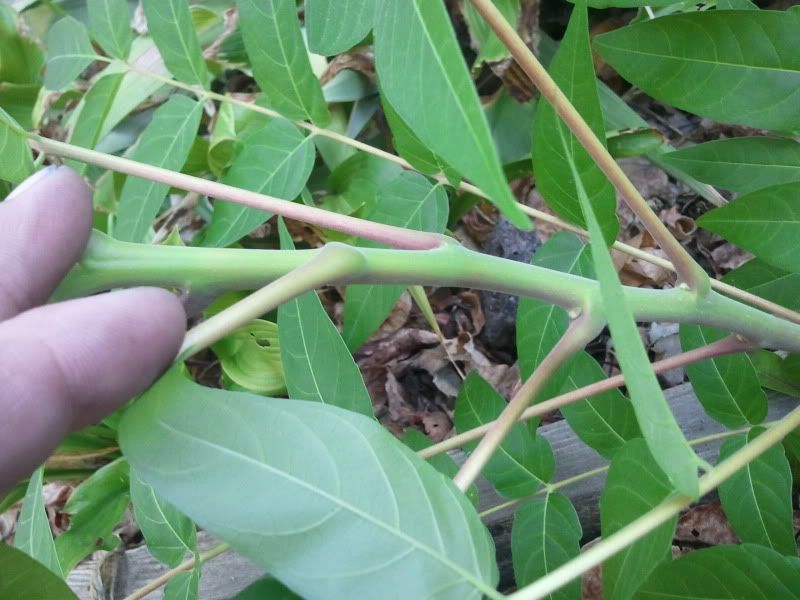 Oh and sorry for the random sized pics. From the cell I cant always scroll back up and edit the html.