Our Eurodesert legacy - A Thank You card for Cliff Orent
nippstress - zone 5 Nebraska
December 7, 2013
Hi folks
Periodically, I've been noticing posts from people who mention they got a particular rose from Eurodesert or Cliff's mother plant sale at the closing of the nursery, and they're almost always unusual roses that don't get discussed often. Now that Eurodesert has been (sadly) gone two years, I thought it might be a nice time to send a tribute to Cliff and show him photos of the legacy of roses he has created around the country. He has had such an impact on roses in my yard that I couldn't possibly post all the roses that came from him - I bought over a hundred of the mother plants alone at his closing sales. Still, with at least two years of growth for those plants, plus more years of growth on the many bands I've bought from Eurodesert over the years, I feel like the roses are mature enough to show their quality. I'll celebrate the ones I consider more unusual here, and encourage you all to do the same (with pictures if you have them).
I'll start with what I've come to consider my "Eurodesert corner" of my mailbox bed. The color's a little washed out but it shows the array of roses. From the dark red in the back, they're World's Fair, Wishing/Georgy Girl, Grand Duc Henri (the taller pinkish-apricot one slightly behind), Shooting Star mini (the only non ED rose in this shot), and the gloriously in your face orange of Liverpool Remembers.
I had mistakenly posted this huge amazing bloomer in my front bed as Hamburger Deern, but digging down to the base showed it was instead Kirkham's rose Jack's Wish. Cliff is one of the only sources I've found for Kirkham's roses, and this one in particular bloomed like a maniac in a zone 4 pocket of my yard.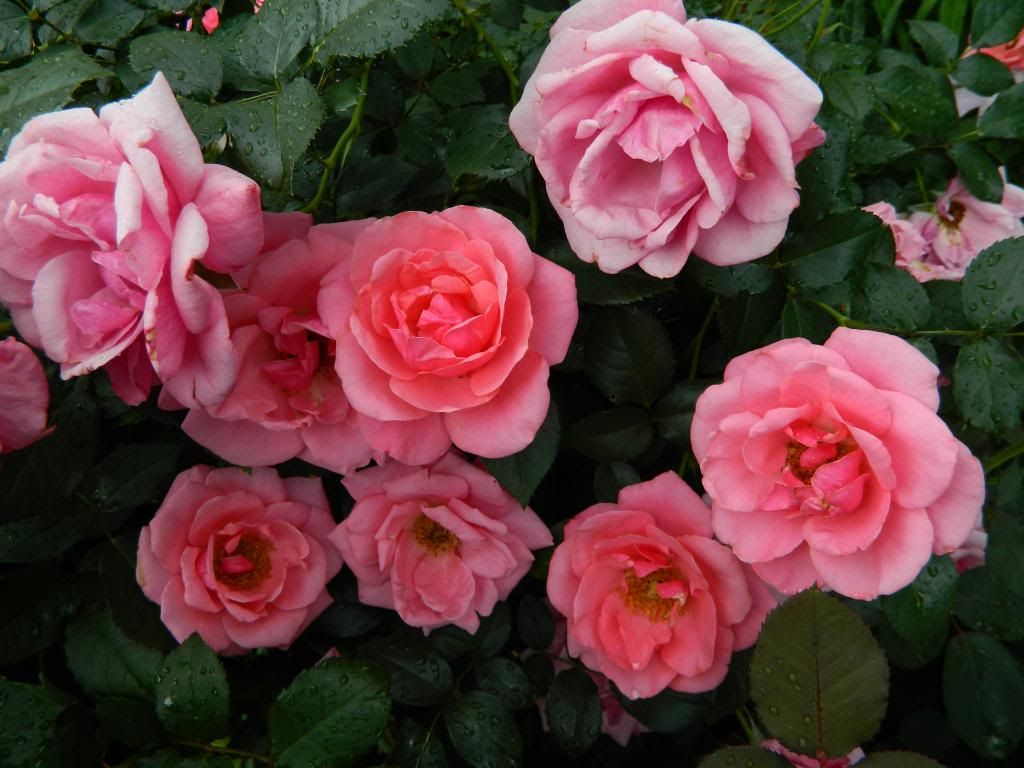 Much as I love Kordes roses, I hadn't heard of Countess Celeste until the mother plant sale. True to type, it also handles the zone 4 pocket like a trooper and is totally trouble free for me.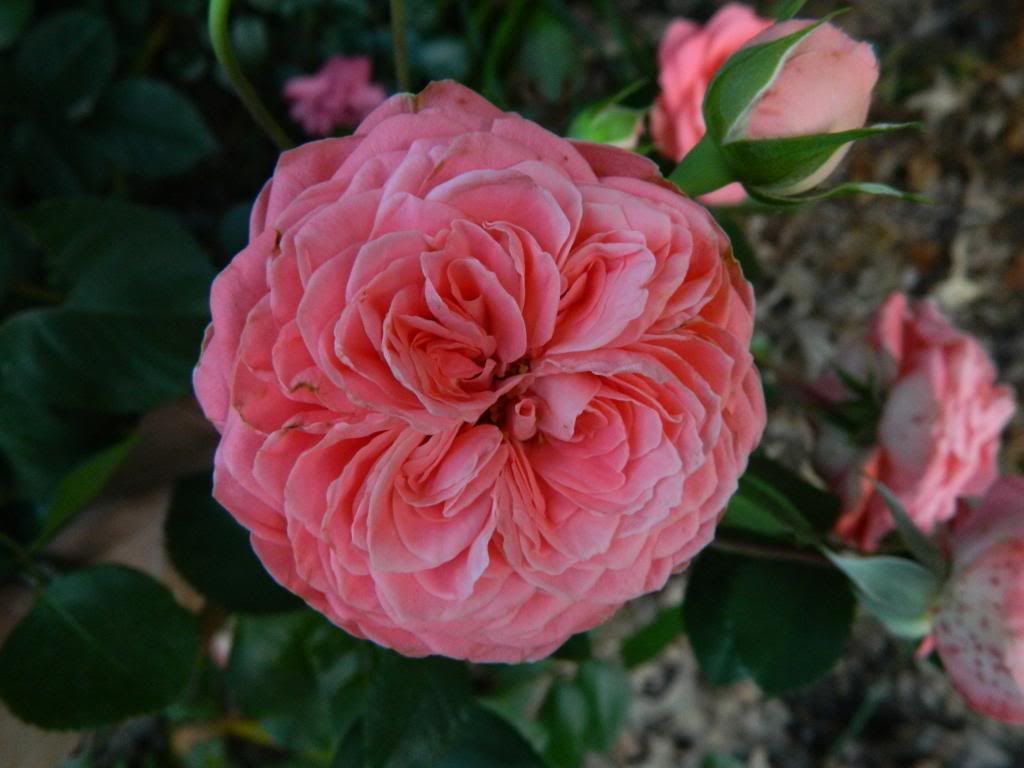 Also in my zone 4 pocket is the reliably deep russet rose Terra Cotta, who dukes it out and survives every year against not only an aggressive fall mum but also the roots of a spontaneously seeded sweet autumn clematis that popped up nearby one day.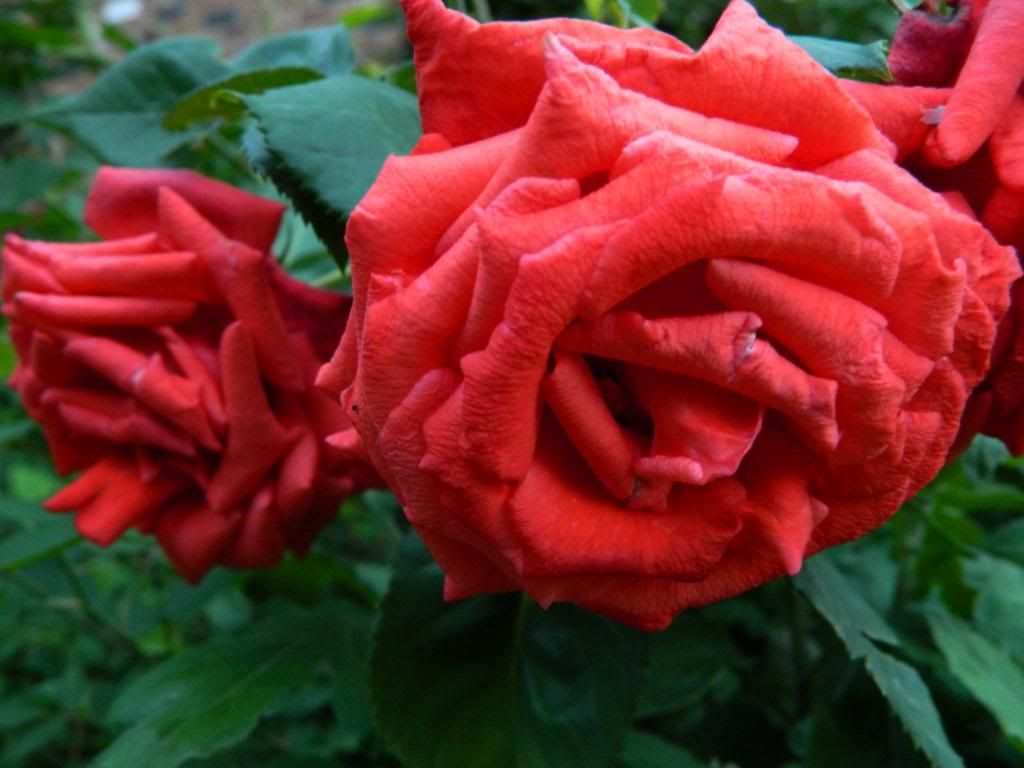 Keeping up the orange theme is the Mander rose Buffy St. Marie in my part-shade bed, whose name is probably unfamiliar to people who aren't into obscure folk music as I am. It's the only rose of the many in my yard on multiflora grafts that insists on sending up a few suckers each year, but they're pretty easy to distinguish and rip off the real rose.
A stalwart constant bloomer in that same part shade bed is the hybrid musk Petite de Terre Franche (the white rose at center of this picture). This shot blends this rose with the slightly pinker Heavenly Pink at its feet, but they're both all-summer bloomers and trouble free.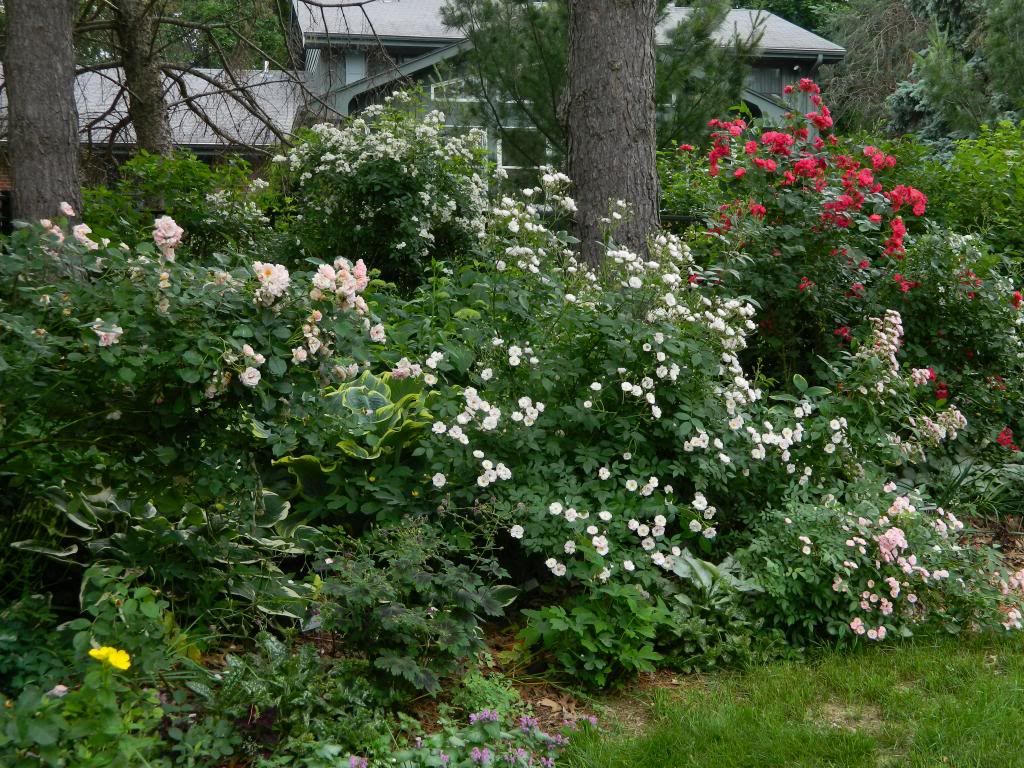 For years I had drooled over the exquisite picotee form of Nostalgie, but at the time it wasn't available that I could find in the US. When Cliff had it on one of his mother plant sale lists, I leaped at the opportunity. In retrospect, I rather think he hadn't intended to put that on the sale list, but he was gracious enough to sell it to me anyway and I'm ever so grateful.
One rose that arrived as a surprise from a rare shipping error was Baptiste Le Faye, and it has happily bloomed at the foot of my huge Pin Oak tree ever since. P.G. Wodehouse is my only other happy mistake from ED (and one of my favorite authors) but I don't have a photo of it handy.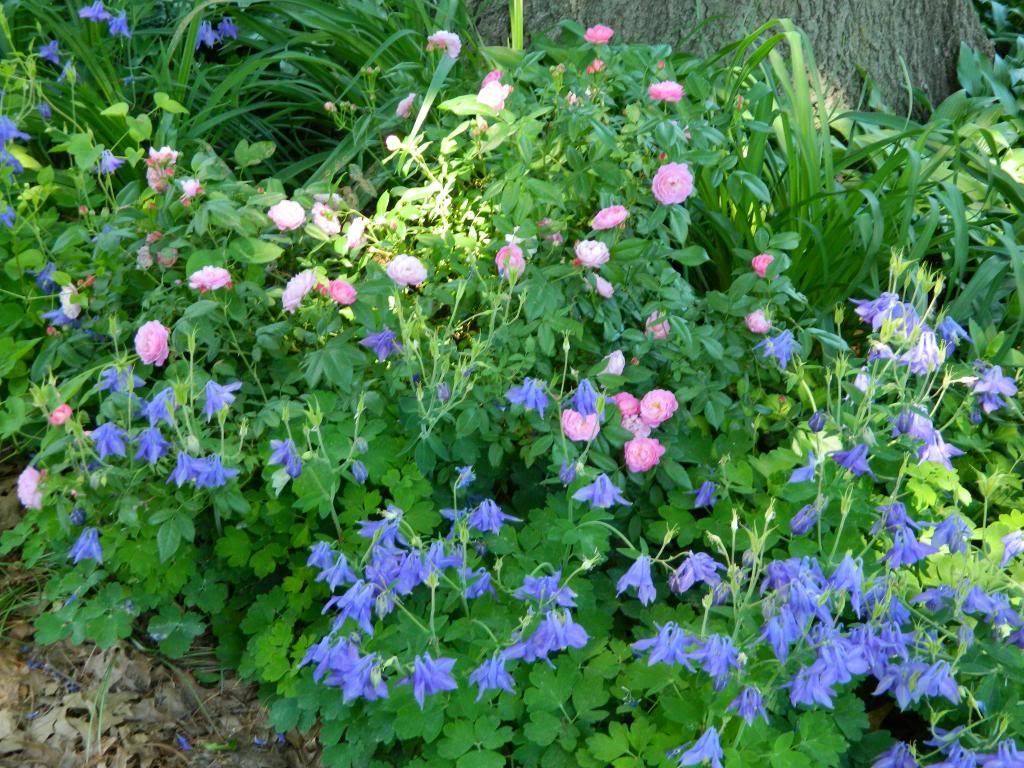 A striped rose that doesn't get discussed much in that highly desired topic for roses is Tickles, perhaps because it has a rather doofy undignified name (not Cliff's fault of course).
Broceliande is among my favorite stripes, and I ended up buying two of them from Cliff (and I have very few duplicated roses)
Pillow Talk is an intriguing mix of mauve and subtle apricot that is pretty hardy and a frequent bloomer for me in part shade. An added bonus is that the mother plant split into two parts on planting, so I have two of these great short bloomers.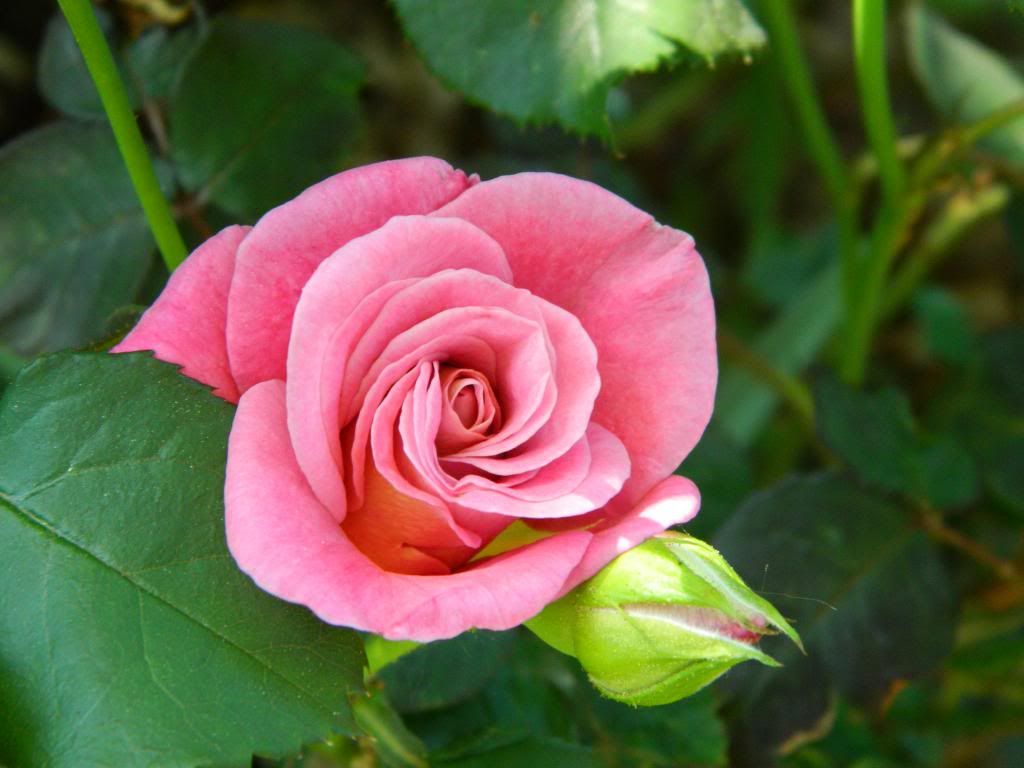 I'll let the rest of the photos speak for themselves:
Courtoisie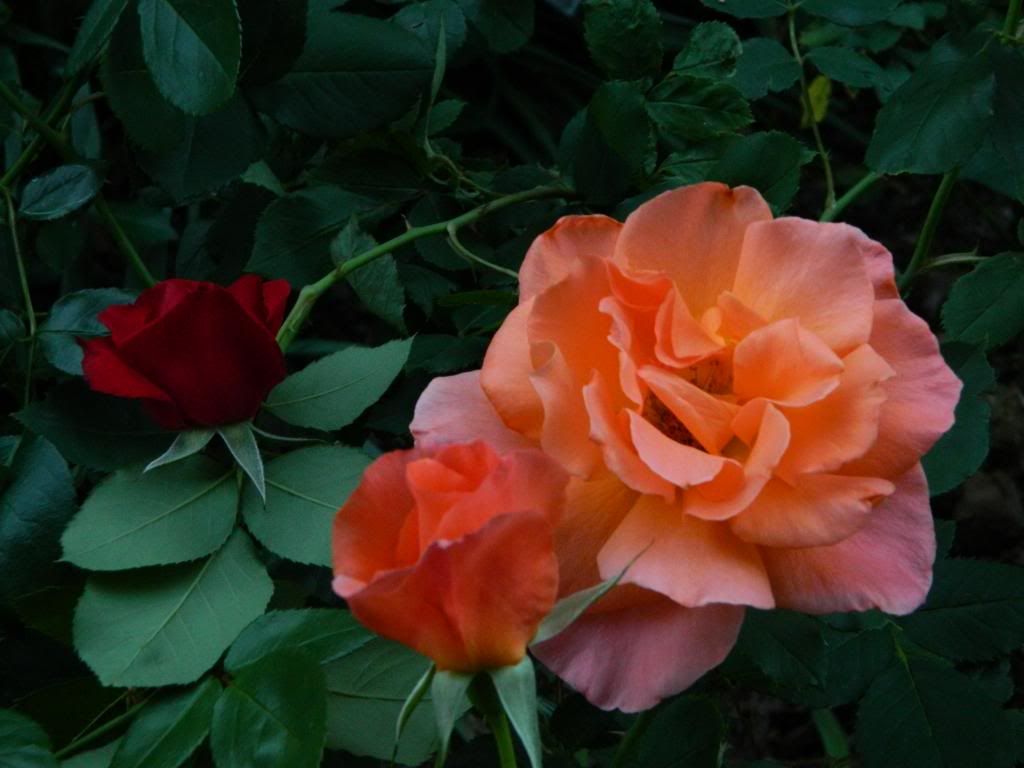 Boulie's Dream
Shades of Autumn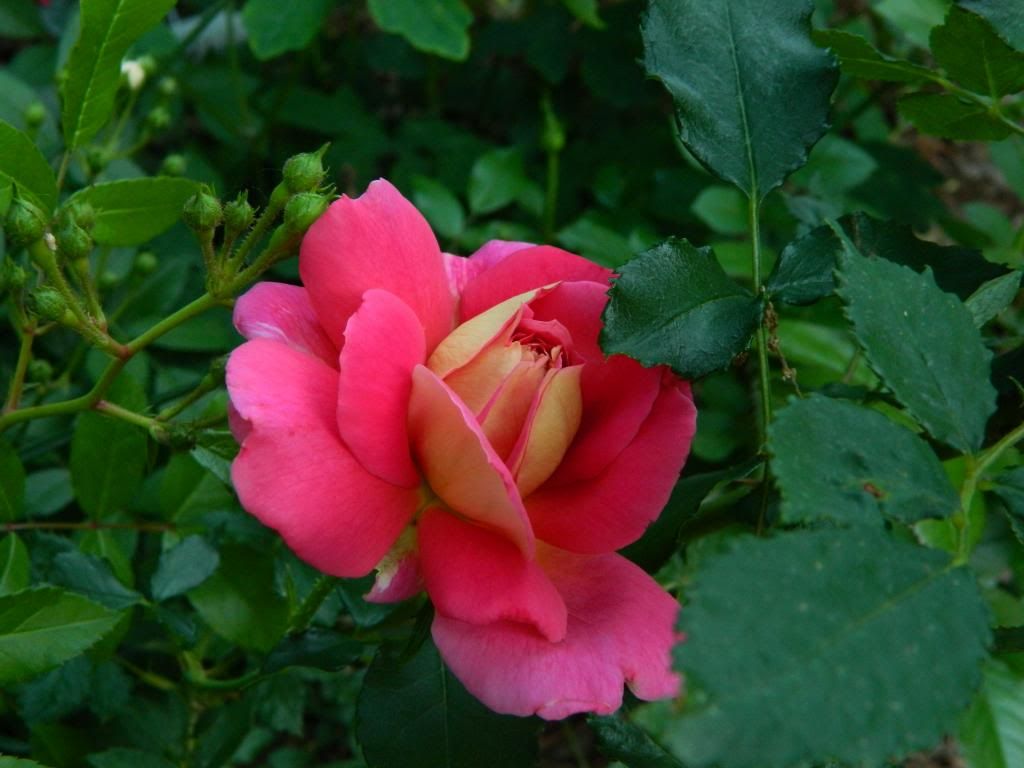 Sutter's Gold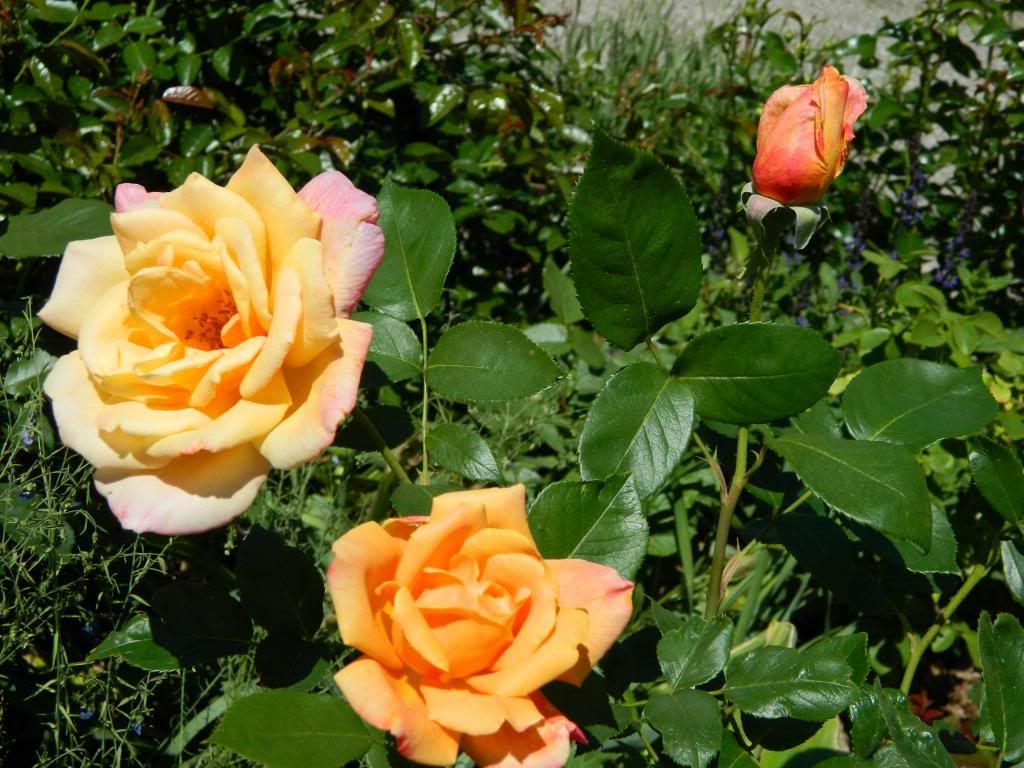 OK, your turn - what roses are in your yard because of Cliff and Eurodesert? Let's share stories and/or pictures, and see if we can get Cliff to stop by and be thanked by all of us at GW!
Cynthia