Some Pictures Of The Garden
Hi everyone,
I took these a couple days ago. Not all of these are from WS, but I still hope you enjoy the view. Welcome to Xanadu!
Reiman Clematis with two assorted annual flower planters from a local nursery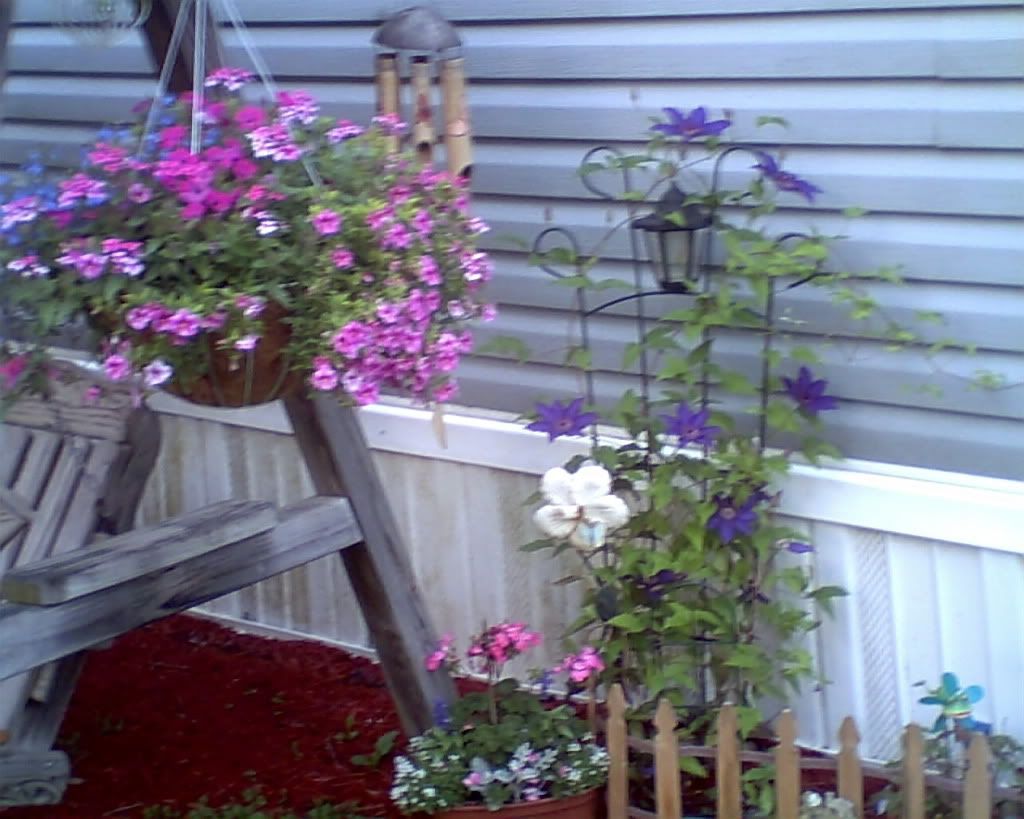 Dianthus (I think these are Sweet Williams. They have a really nice fragrance.)

Coreopsis that I WS'd a couple years ago.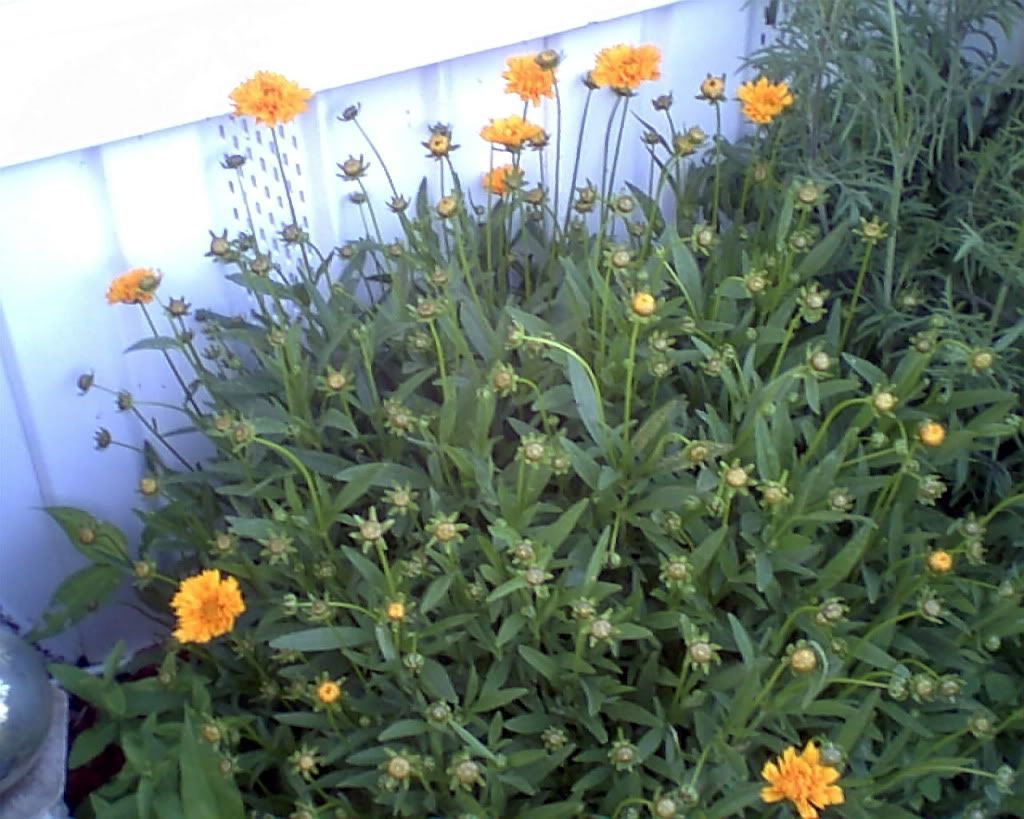 Sundowner Rosebush (I got this as a bare root plant at Wal-Mart two years ago. This is it's first blossom of the year. It was fully open last night. This has a really nice fragrance.)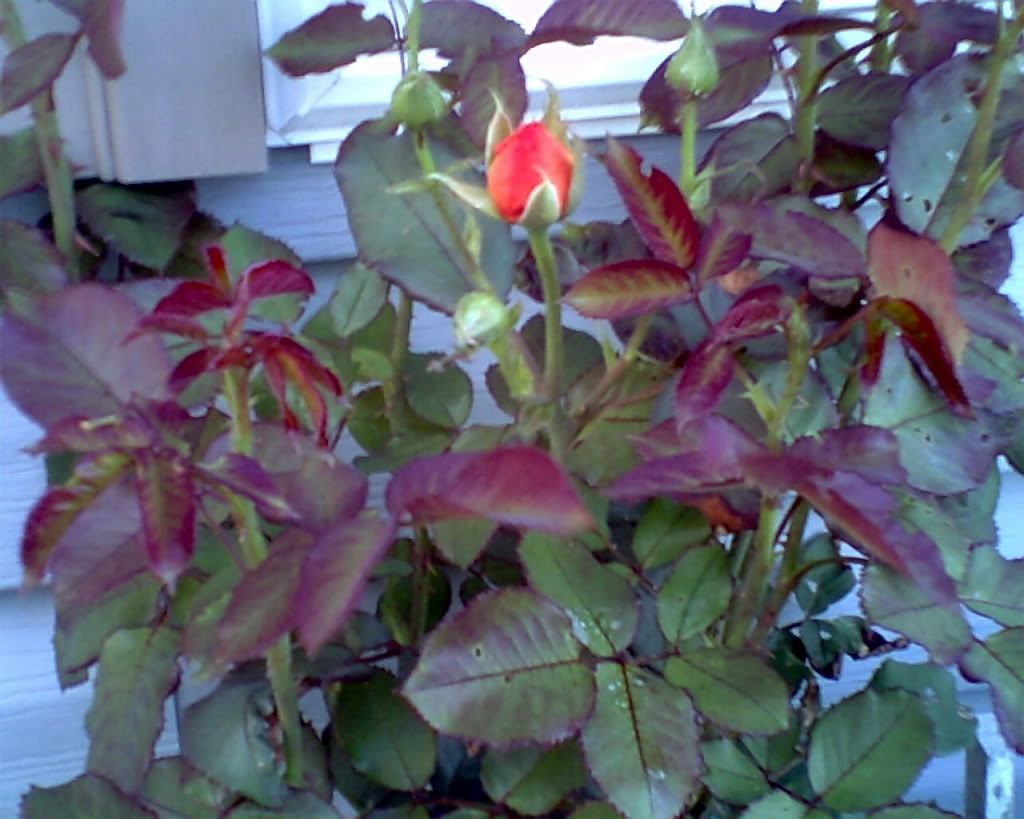 Red Dianthus I bought at Wal-Mart a couple years ago. This one is fragrant as well.

Knautia from WS and Poppy "Black Swan" from WS as well. This is the second year for the Knautia.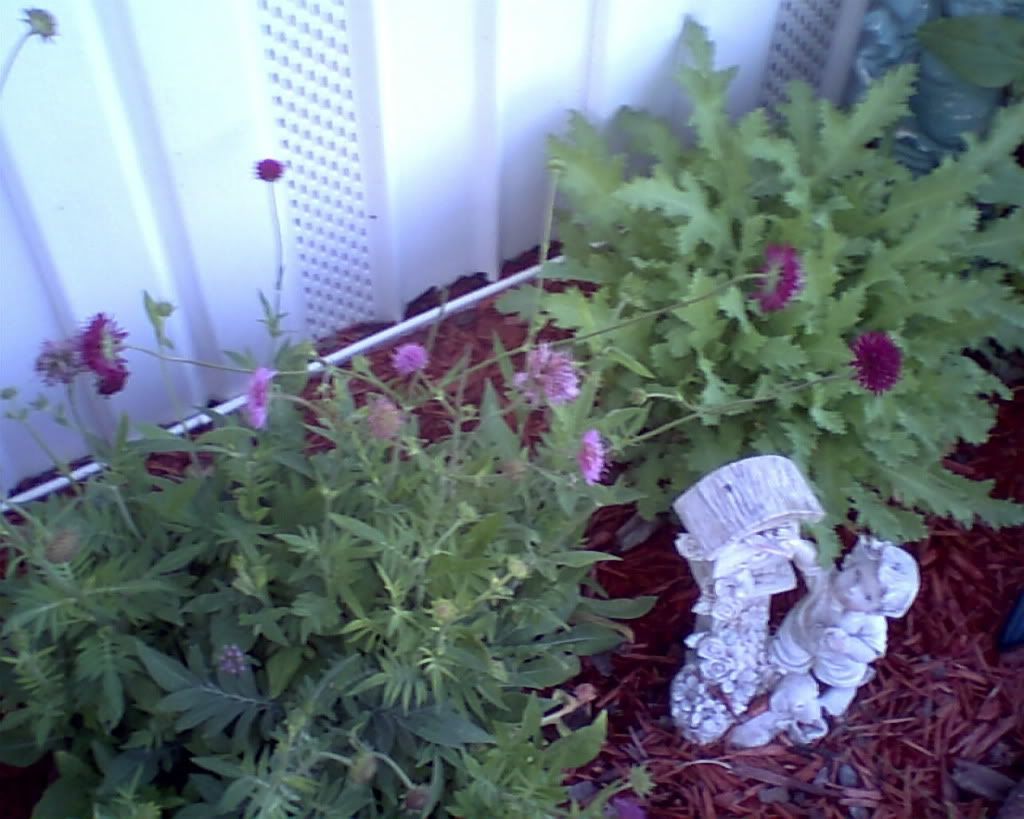 The new flower bed. It is filled with assorted annuals and perennials. Some of which are from WS. I have Zinnias, Forget-Me-Nots (the annual kind), Morning Glories and Moonflower Vines (they'll grow up the leaf trellis you see in the background), Cosmos, Red Valerian (from a nursery), and others. The solar lights at night make a beautiful display.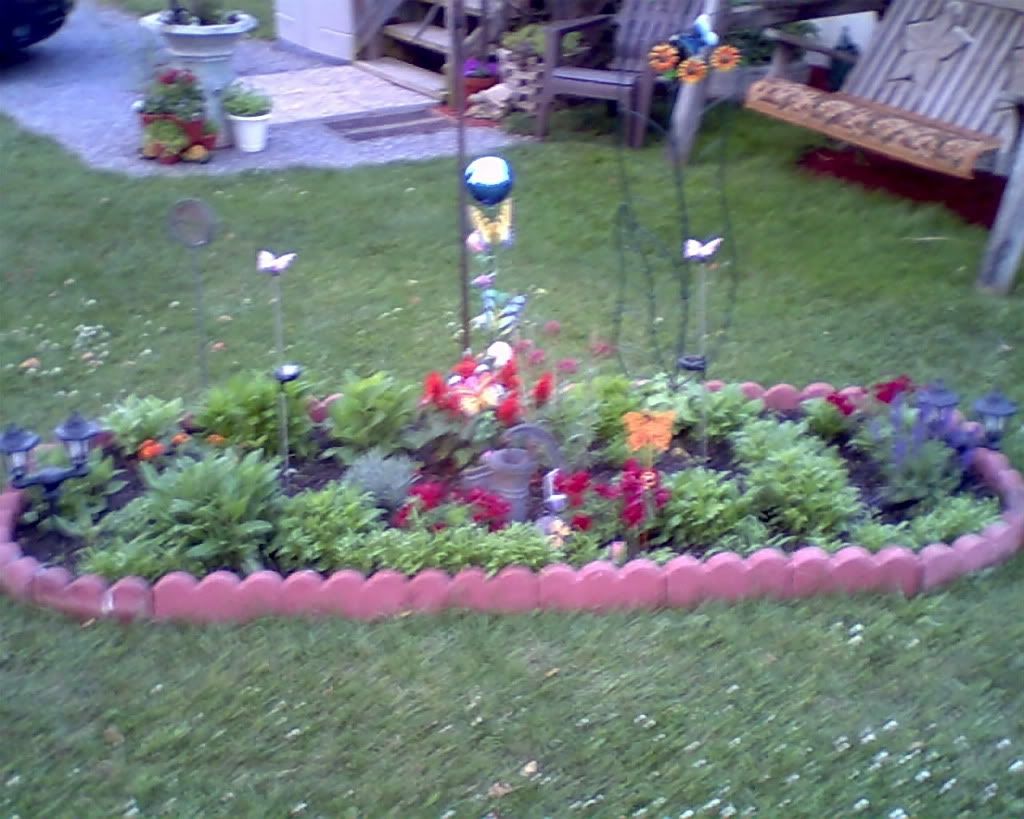 I have more to post, but I'll round out this first post with our new rain chain. These are AWESOME to have in the garden!

Brad AKA Moonwolf