Herbs and more ... (lots of photos)
highalttransplant
(z 5 Western CO)
June 10, 2009
This morning it was overcast, and the winds were calm for a moment, so I was able to get some pictures of the garden.
This first shot is WS sage, oregano, and parsley, plus French tarragon and garlic chives, which I received at last year's plant swap: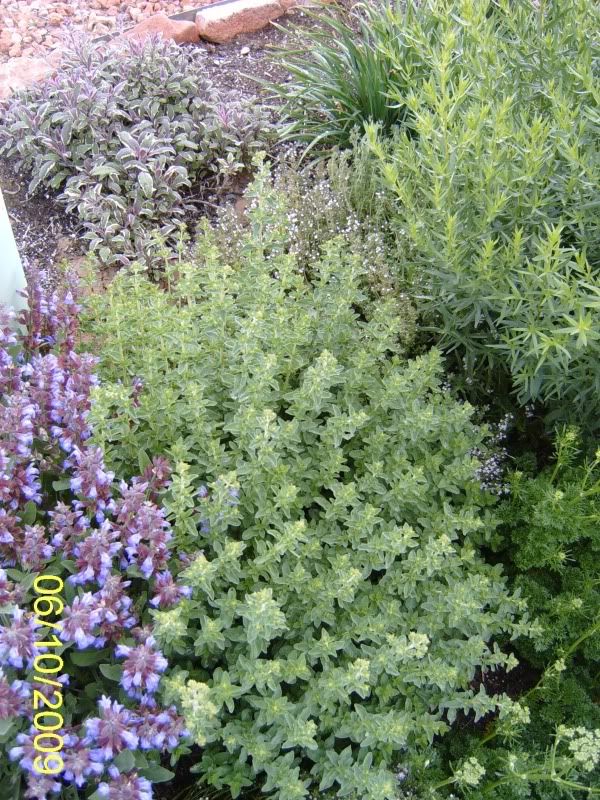 Here's a closeup of the sage (WS in '08), but the photo makes it look blue, when in real life it is more of a dark purple.
The lavender (WS in '08) getting ready to bloom
German chamomile (what part do you use for herbal tea? the leaves, or the flowers?)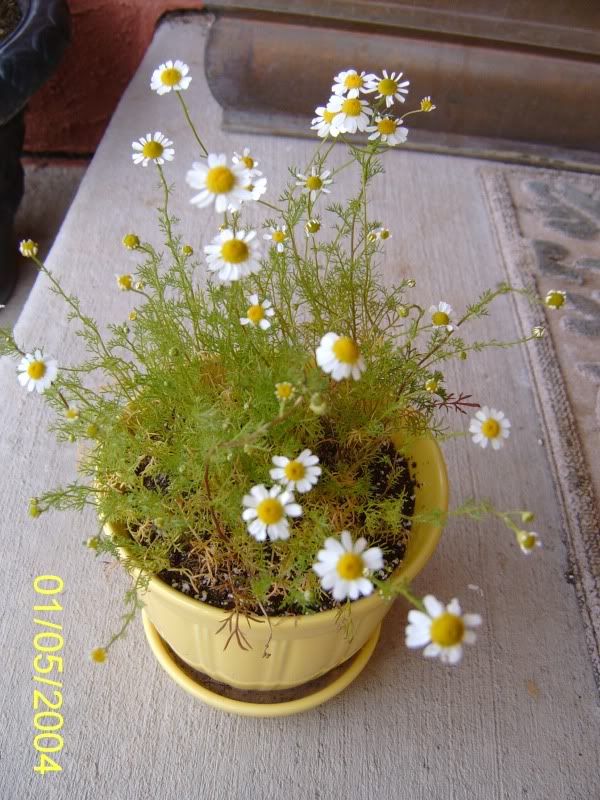 Assorted Lettuces & Spinach
Pepper 'Buran' (sown indoors)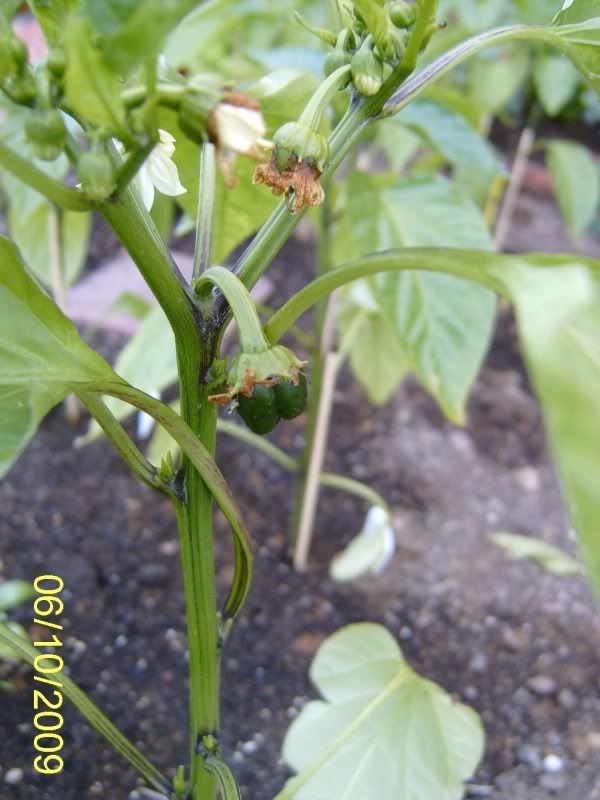 Wintersown tomato 'Isis Candy' (If you look real close, you can see a flower bud)
Penstemon pinifolius 'Compactum' with wintersown poppies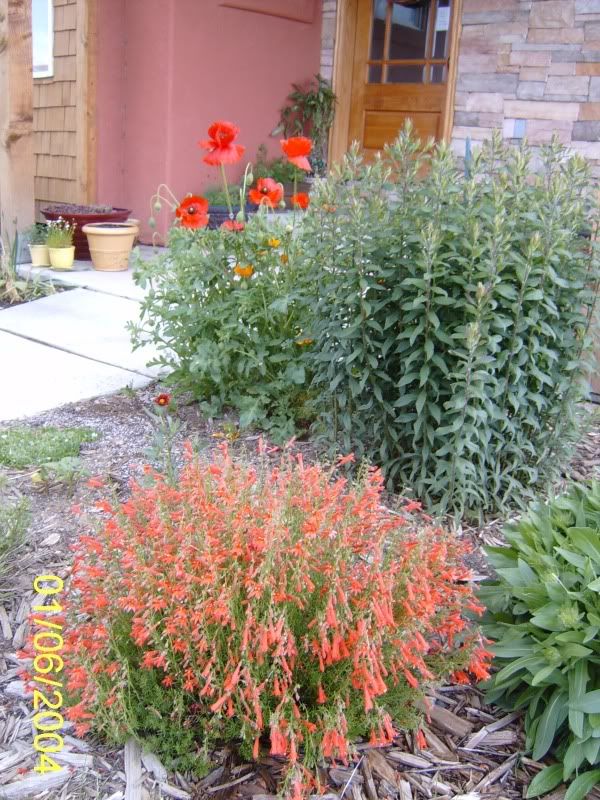 Wintersown Pansy 'Panola Sunburst'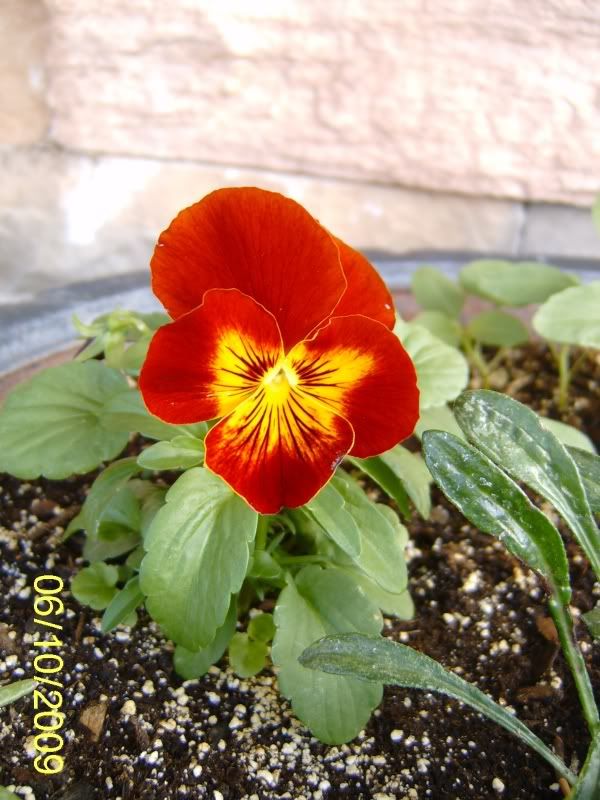 Verbascum 'Southern Charm' (wintersown in '07)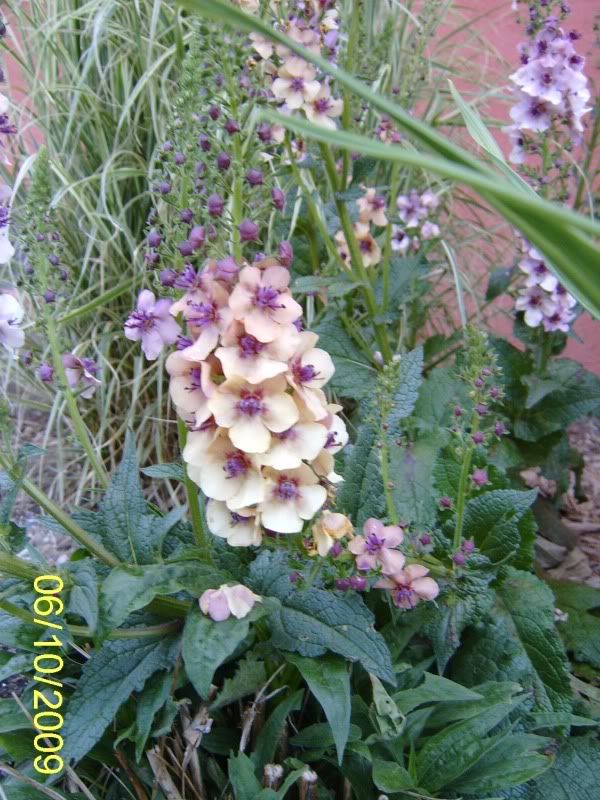 Gaillardia 'Burgundy' (wintersown in '07)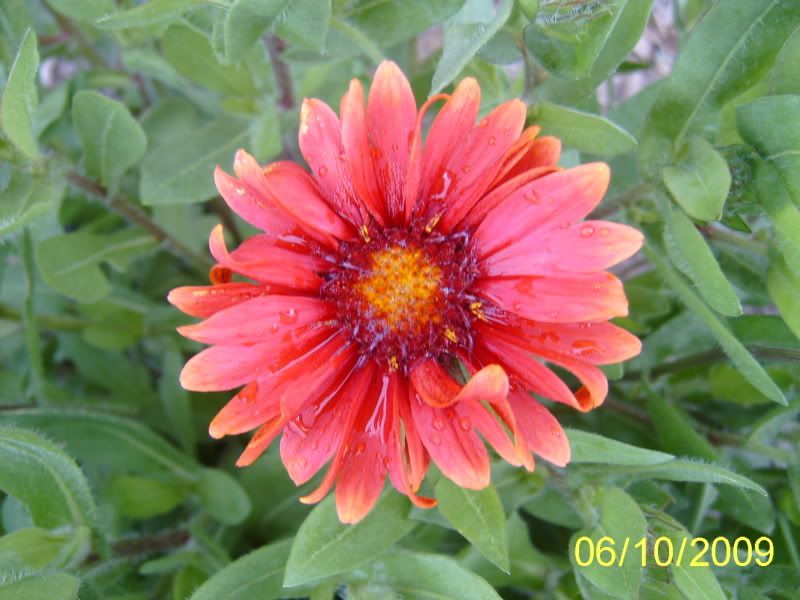 There are buds on quite a few more things, so I'll have more pics soon ...
Bonnie