Pruning advice for a 3yr old hickory?
JonCraig
(6b)
December 16, 2013
Last question to all you who are wiser than me.
This is a sentimental tree. My father transplanted it and it's done very well. Probably ~12 ft tall at this point.
Thoughts on any pruning that needs to be done to get it off to a proper start?
Thanks as always!
--JC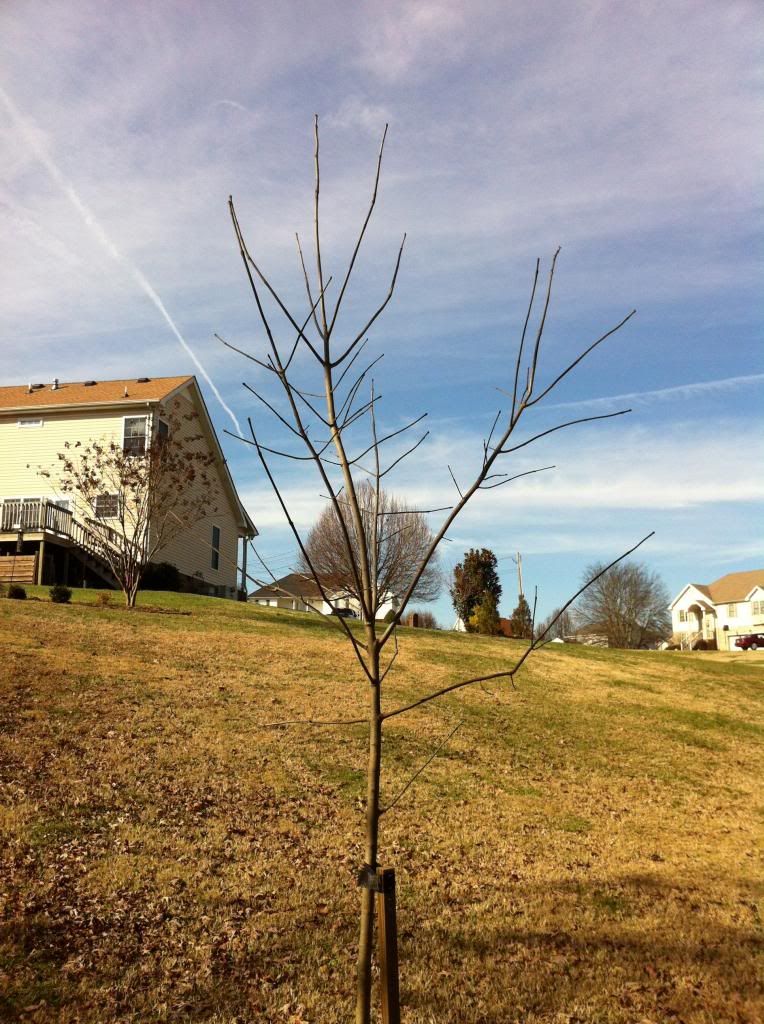 This is 90 degrees opposite the above picture.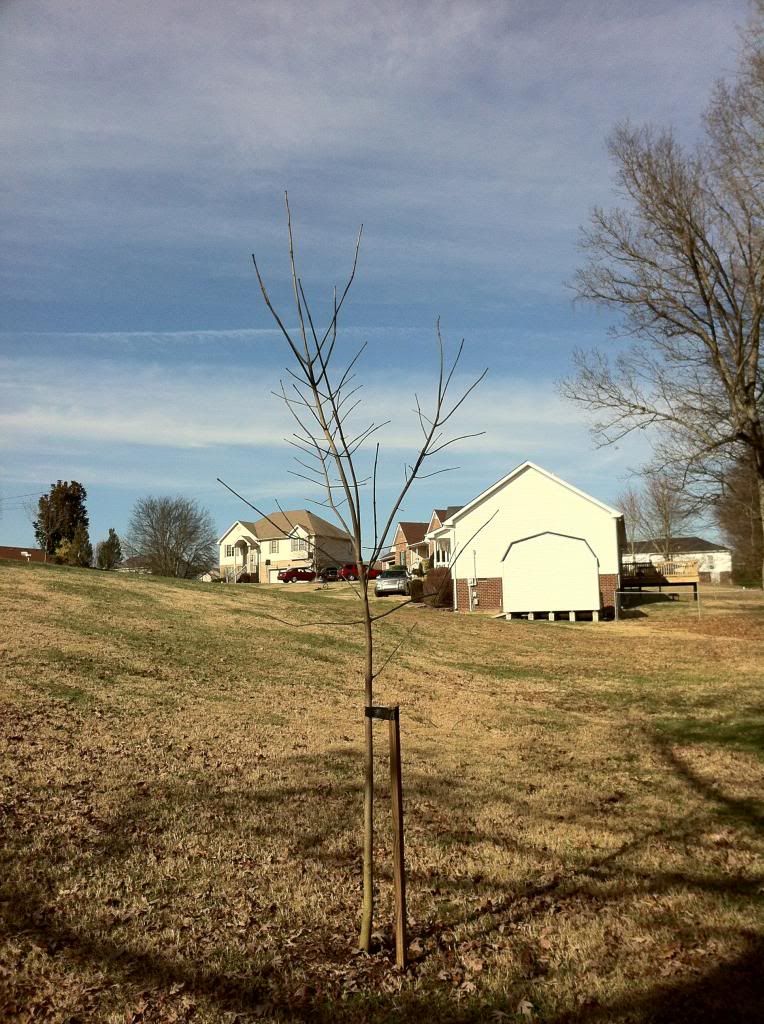 Thanks!