Best thing ever! Share yours!
silverkelt
(Z5b/Southern Maine)
November 24, 2012
This Thanksgiving I ended up doing about 90% of the cooking, which is fine by me!
Everyone share a recipe while we wait to wintersow!
Stuffed Acorn Squash with cranberry and tangerines.
I will give approx values, I rarely measure anything(sorry)
2 cups of cranberries
1/4 cup of dark brown sugar
1 teaspoon of cinnamon
1/2 of Maple Syrup (dont skimp here.. get the real stuff, it really shines)
Cut Acorn Squash in half/ knock off the middle of the back rips so they can lay stable, cover with tin foil and cook for 40-45 mins at 375.
Rinse cranberries, and hand sort them, picking out in sticks, add to bowl.
Zest tangerine , squeeze juice into bowl, add cinnamon, add brown sugar.
Microwave mixture for 2-3 minutes, until you hear the first pops, remove (helps break down cranberries)
Remove Acron squash, stuff, recover for 15 mins, remove tinfoil for the last 5-10 mins , or until squash starts to brown slightly.
Remove, add maple syrup to each acorn with mixture, ready to serve.
ITS pop in your mouth delicious, with interesting tartness, sweetness, if your kids do not like squash, this might make them rethink it!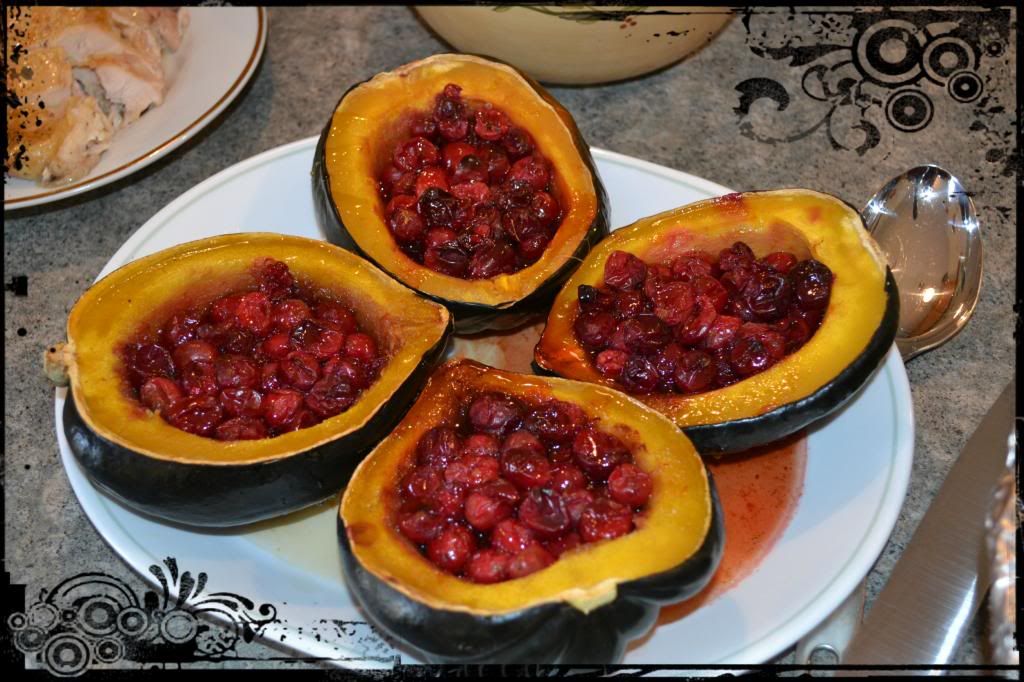 Silverkelt